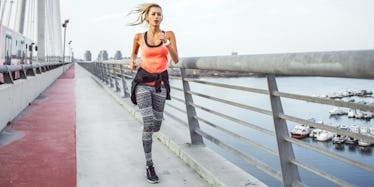 When This Woman Got On Stage She Perfectly Took Down The Idea Of 'She Was Asking For It'
Anna Binkovitz is a senior at Macalester College, and she has a slam poem that's going to blow you away.
The poem is called, "Asking For It," and explores the notion that women who dress a certain way are guilty of inviting sexual advances.
Rape is no laughing matter, but Binkovitz somehow manages to pepper in a healthy amount of humor in her performance. Her poem is at once sarcastic, funny, encouraging and biting. Watch this video, and the power of Binkovitz's message will leave a definite mark.
This footage is from Binkovitz's performance at the 2014 College Unions Poetry Slam Invitational (CUPSI). If you're like me, you're going to want to watch this video more than once.
I'd like to start a slow clap in Binkovitz's honor, the likes of which I hope ripples across the Internet until we're all left standing to applaud the artist in question.
H/T: Huffington Post