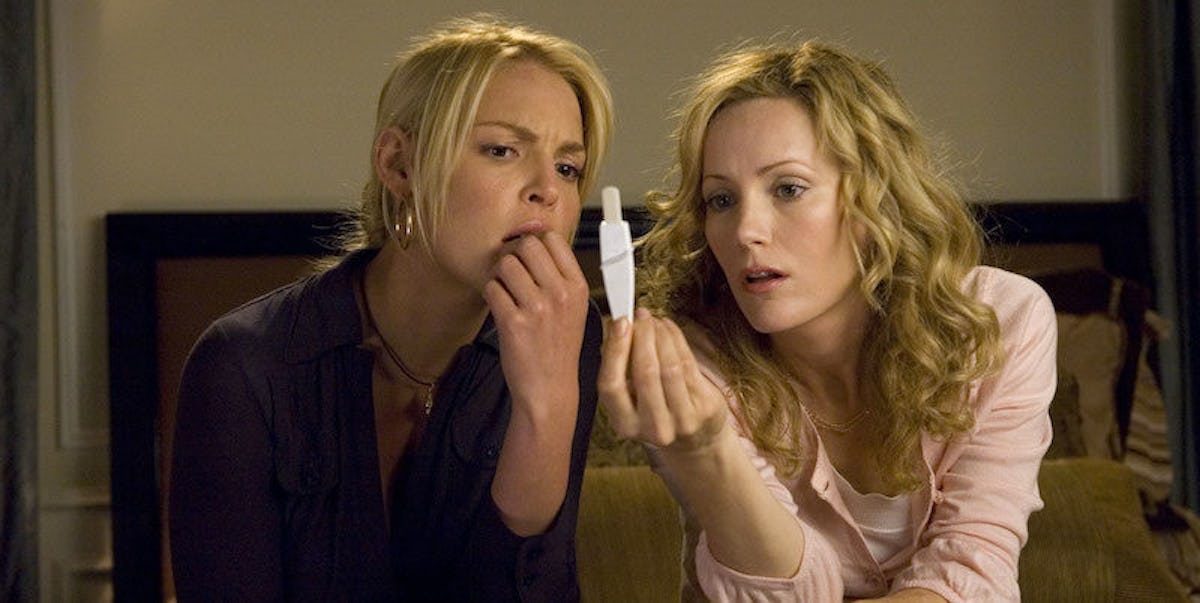 This New Pregnancy Test App Will Calm Your Nerves While You Wait
Universal Pictures
Have you ever thought to yourself, "Wow, it's really annoying to read pregnancy test results off a urine-soaked stick!"
Of course you have. So has First Response.
Today, the brand announced the first ever Bluetooth pregnancy test, which syncs to a smartphone app.
Working with wireless health company Qualcomm Life, the brand designed a test that doesn't just tell you whether you're about to be up to your eyeballs in diapers.
The pee stick (that's a scientific term) isn't riding solo anymore.
The First Response Pregnancy PRO Digital Pregnancy Test wirelessly connects to an app that comforts you while you wait.
According to a press release, women start by entering personal information into the app and then urinating on the stick.
During the three minutes she waits for the pregnancy test to develop, the woman can "ease anxiety" by choosing options titled "Calm Me," "Educate Me" or "Entertain Me."
Should she feel like hyperventilating, ocean videos are an option.
When the test result is ready, it will be viewable on both the stick and the app. Should the test prove negative, First Response will provide tips on fertility.
If she's expecting, the app will provide an estimated due date and big milestones to expect. We're guessing it probably also comes with a countdown of how many days until she can drink wine again.
"We see this as an opportunity beyond that yes or no result," Wendy Bishop, brand manager for First Response Group told The Next Web. "This helps guide [pregnant women] through the test process, and once they receive the result they get a whole host of different types of information based on what the result was."
The $14.99 test, in stores this spring, may just change the pregnancy game.
Citations: First app-enabled pregnancy test is delivered at CES (Mashable)