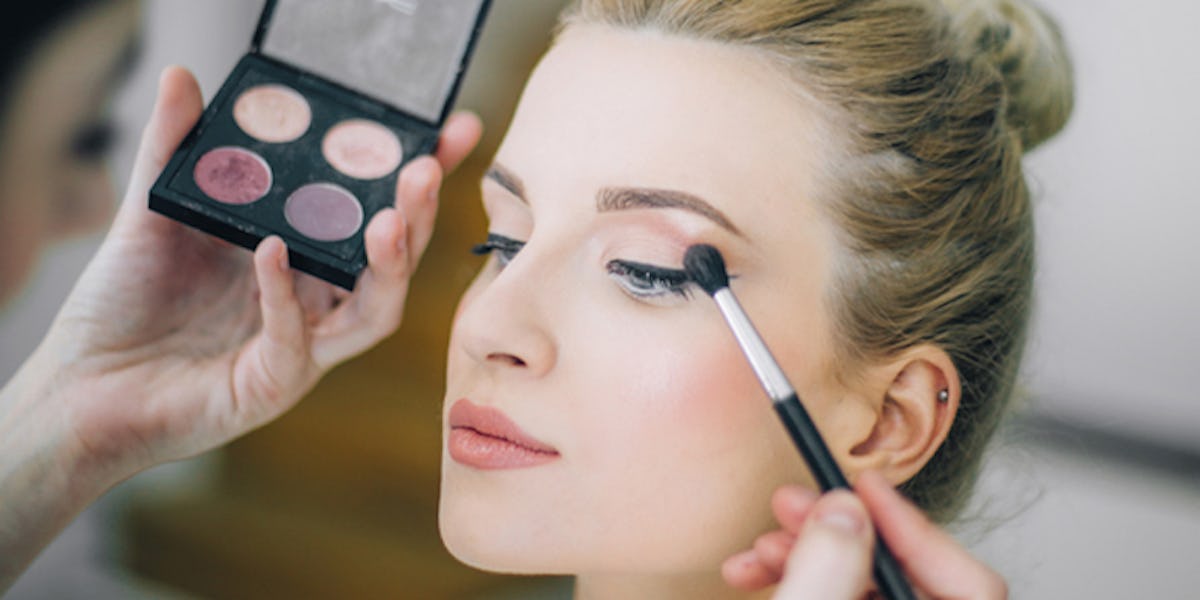 'Pink Eye' Makeup Is Now A Thing, But It's Not As Gross As It Sounds
Studio FirmaE
If you thought pink was a color reserved for Barbie dolls and Wednesdays, think again.
It turns out those infamous Plastics aren't the only ones sporting this rosy shade on the reg these days.
Yep, if you scroll through your Instagram feed, you'll probably notice an abundance of pink eyes.
But don't worry, these pink peepers aren't signifying a widespread outbreak of conjunctivitis.
These particular cases of pink eye just happen to be a gorgeous new trend sweeping over beauty scene.
"Pink eye" makeup is all the rage right now.
Thanks to this new trend, lots of Insta-famous bloggers have been putting a pretty spin on their autumn beauty routines...
...by swapping out the darker hues typically worn during this season for all sorts of peachy palettes.
It's not hard to see why so many women are tickled pink by this lovely eyeshadow trend.
Swiping some coral colors across you lids brightens up your eyes and gives your makeup a fresh, playful appearance.
Plus, it doesn't hurt that these Barbie-approved eyeshadows are the perfect way to unleash your inner girly girl.
If you're wondering how to rock this shade without looking like you low-key have a contagious eye infection, it's simple.
For the most part, you want to limit bolder pink pigments to your top eyelids, as tracing your lower lash line could make you look like you have pink eye IRL...
...and find a shade of fuchsia that flatters your complexion.
Peachy pinks and soft blush shades tend to look flawless on lighter skin tones.
Whereas rich magentas and bold berry tones tend to compliment darker complexions.
If you're looking for something that really stands out, you can also mix your pink shadows with some shimmer to achieve a seriously mesmerizing set of rose gold peepers.
Apparently, beauty bloggers seem to be pretty obsessed with one palette in particular: the rose gold palette from Huda Beauty.
But if you're not ready to splurge on some new eyeshadows just yet, you can still try out this trend by repurposing some of the products you already have in your beauty bag.
You can add a subtle pop of pink to your peepers by dusting your lids in a rosy blush...
...or you can even smudge a light layer of pink lipstick or cheek stain across your eyes for a bolder pink pigment.
Seriously, the pink eye possibilities are pretty much endless.
Citations: "Pink Eye" Makeup Is Trending on Instagram — and It's Absolutely Stunning! (Pop Sugar)