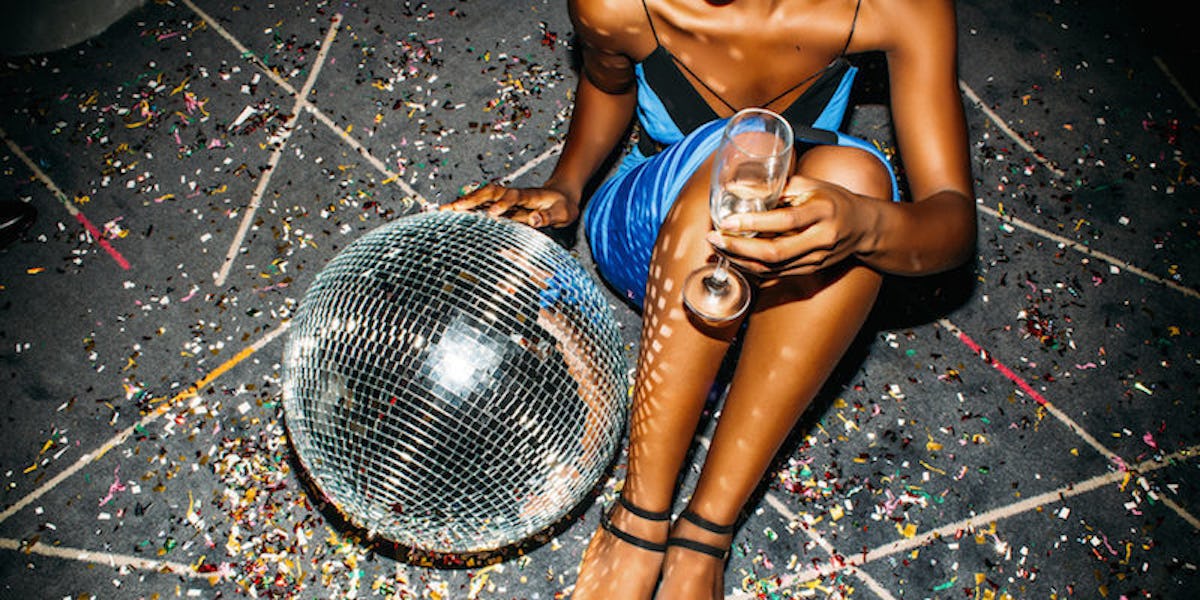 F*ck Glitter: Dress For New Year's Eve Without Looking Like A Disco Ball
Who decided New Year's Eve should be synonymous with a clusterf*ck of glitter?
Virtually every store (Anthropologie, I'm looking at you) looks like the inside of a disco ball in the weeks leading up to the ball drop.
Is anyone out there as bored by it as I am?
Just because I'm going to a New Year's Eve party doesn't mean I automatically want to wear glitter, goddamnit.
Besides, finding glitter stuck to my hair, face and pillowcase the next morning is about as fun as being hungover for a week straight post-party.
Scroll down for outfit inspiration, and feel free to thank me later.
Get naked without actually getting naked.
At some point in the night, you will be naked on someone's bed trying to make your first one night stand of 2016 happen.
Cut to the chase and show up nude.
Just kidding. Don't be naked (unless it's that kind of party, of course).
Instead, go for a blush-toned dress and nude booties. You're going to regret the high heels if you plan on dancing all night.
Offset the light colors with a va-va-voom gold necklace.
Pretend to be a fairytale princess, instead.
Princesses don't leave a trail of glitter everywhere.
Instead of going the mega-sparkly route, go for an equally-girly tulle mini. The red lace detailing at the bodice will balance you out beautifully, while the metallic heel is the ideal complement to the girly frock.
Feathers are so much better than glitter.
Play with textures, girl.
Feathers are the ultimate party look. They're as luxe as fur and can take even the most basic frock into a club-approved look.
Pair with a graphic clutch and a wine-hued lipstick for a look that says, "I don't give a f*ck if you kiss me or not, I will look fabulous as hell."