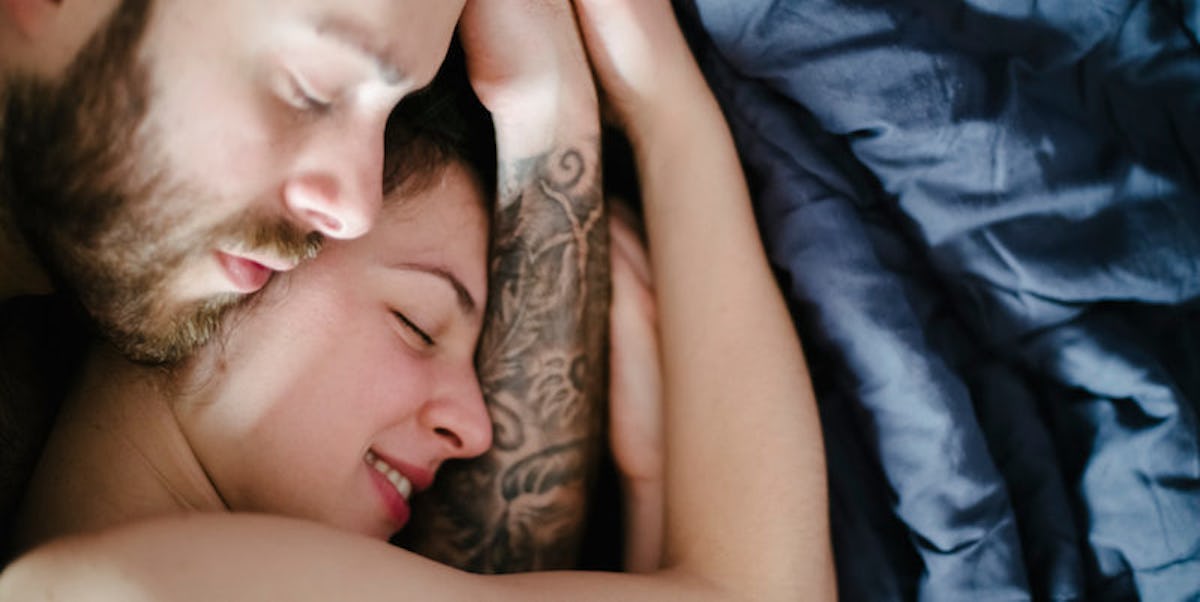 13 Men With Sleeves Who Prove Tattoos Are Everything Right Now
Here's a very important question that I pose to all of you: What's more fun to see than a naked, sexy, chiseled body?
A naked, sexy, chiseled body covered in sleeve tattoos, that's what!
Completely no-elbow-spared inked arms can be a polarizing issue, I've been there (more on that later).
But to those who doubt their attraction to men with sleeves, all I have to do is pull up a photo of hunky, sweaty David Beckham or hot-douche Adam Levine or gorgeous model Tyson Beckford to change your mind.
And to those who say they won't age well -- all of those men are 35 or older.
Men with sleeves tell a story with their bodies. They are, quite literally, a work of art. Their tattoos possess an intrigue. These men have something hidden up their sleeve.
"When did the sleeve become the new big dick?" my friend Lauren asked, as she watched me type this piece while writing next to me.
I had to laugh. She had a point. Sleeve tattoos do carry the same reputation as weighty packages. Strong, masculine men have them, and fearless, curious women seek them out. Sounds like a pretty good gig to me.
The aesthetic factors that make a man attractive span far and wide. For instance, even hotter than a man with sleeves is a dad with sleeves. A hot-ass, edgy looking dad holding a baby is the only time I'd ever consider having one.
Once you go tat, you never go back. Here are men with sleeve tattoos who will make you rethink your stance towards body art:
There's nothing to cry about when you have those arms
...Or that watch, for that matter.
Little cats love them, too!
Any chance we could get in on that?
We'll gladly give you a neck massage
We break our necks too... checking you out.
He's got the whole package
His tattoos are deliciously distracting.
They even make glasses look cool
Revolutionary.
Books suddenly seem way more appealing
Are arms included?
I'll be on that suit (vest) and tie
Soooo edgy. We just want to sit down across from him and drink a bourbon cop an arm-feel.
Praying to get up in those arms
We're rolling up our sleeves and getting dirty in it.
They are smoking hot
Take a whiff of that man sleeve. Oh baby.
Dan Osborne knows what's good
Suuuure, we're talking about the tats.
Don't hug the chair. Hug us!
We'd totally tap tat!
They look great paired with a hair-flip
Andre Hamann has the arms of an adonis.
Even when they're shy, they're sexy
Come out, come out wherever you are! (Too creepy?)