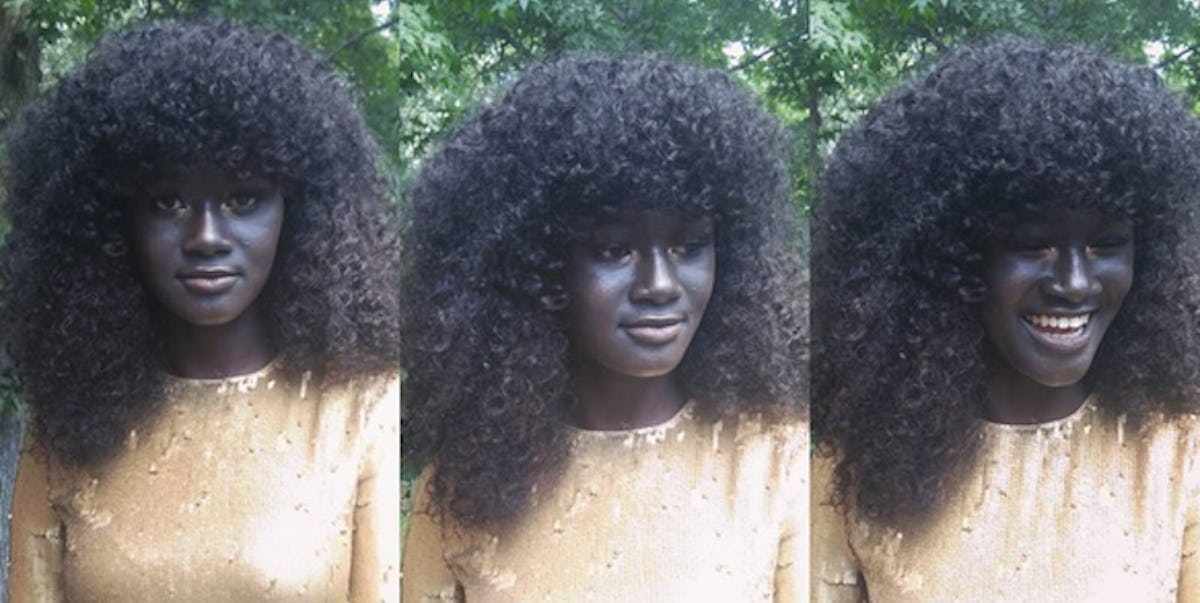 Model Called 'Darky' For Her Skin Proves Being Different Is Beautiful
Facebook
Khoudia Diop is only 19 but already, she's figured out one of life's most important truths: Your differences are what make you special.
Anyone can look like the cookie-cutter version of beauty. What's more challenging is embracing your own looks.
The French-Senegalese teen may model professionally, but that doesn't mean her life so far has been easy. For years, Diop was ceaselessly mocked for her dark skin.
Other children called her "darky" and "daughter of the night," never thinking about how much their words hurt the young girl.
She told the Daily Mail in an interview,
Growing up, I faced it by confronting the bullies. As I grew, I learned to love myself more every day, and not pay attention to the negative people, which helped a lot.
These days, Diop has nicknamed herself "melanin goddess" and spends her days spreading digital positivity online. To date, she's accumulated more than 200,000 Instagram followers.
When she's not working, Diop says her main mission is telling other girls they don't have to look like everyone else to be beautiful. Beauty is best when it's unique.
Diop's mission now, besides taking over the modeling world, is spreading her message far and wide.
She explained, "'I want to inspire other young women of color and empower them."
"I want them to know that they can do and be anything they dream of."
With her message, Diop joins a whole host of millennial women who are actively preaching body positivity.
Model Iskra Lawrence, for example, routinely speaks about normalizing a body that has more curves than the average model.
Lauren Wasser, who lost a leg to TSS, has been very vocal about her own career in modeling.
Women of all colors, shapes and abilities are finally getting the message that their differences are beautiful. We're proud to see it happening.