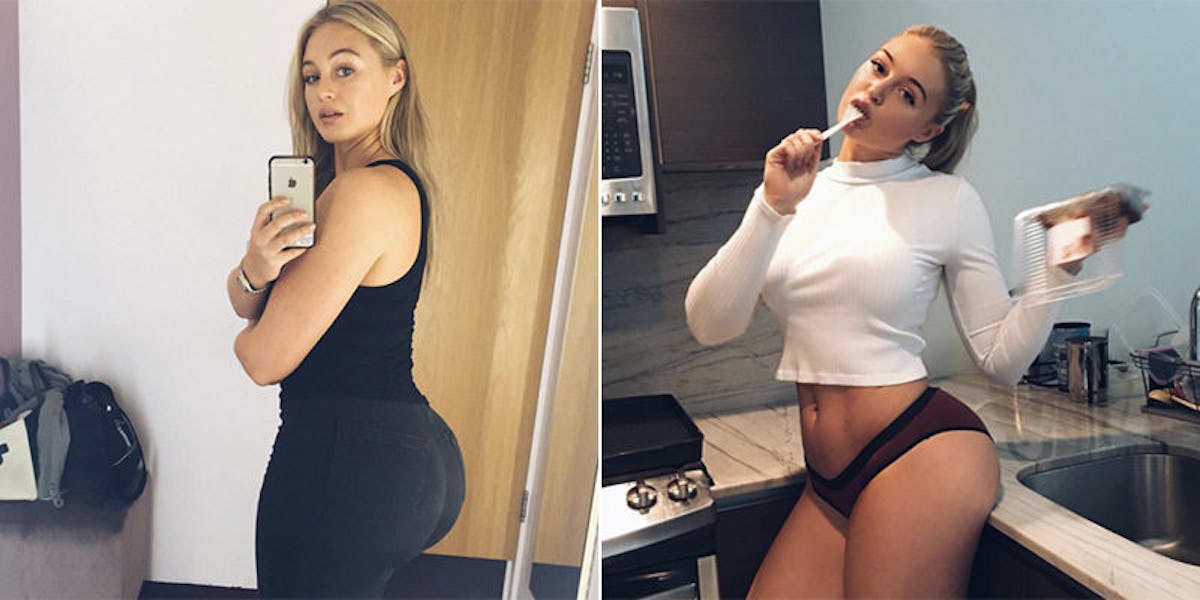 How Iskra Lawrence Is Changing The Modeling Industry With Her Curves (Photos)
Instagram
Iskra Lawrence was told she was too big to be a straight-size model and too small to work in plus-size when she was just 16.
Instead of letting that end her dreams, she kept working her way into the industry that was trying to shun her, and now she's killing it.
While she might not be your typical body image activist, Iskra knows body shaming is nothing to joke around about.
Today, she's pushing for real change in the modeling industry by working with the National Eating Disorders Association and launching her own site tailored to women of all sizes.
Her curviness is an inspiration to women everywhere and, as you'll see in the story below, she looks pretty amazing.
Iskra regularly posts untouched images to her Instagram like this to show off her "flaws," which she's very proud of.
Instead of model poses, she will pose naturally showing what a real woman's body looks like without Photoshop.
If you think this needs to be touched up, you're buggin'.
Iskra began modeling at 13 but when she turned 16, her agency told her that her hips were too big and to consider plus-size modeling.
When she met plus-size agencies, though, they told her she was too small and soon she had to settle for lingerie modeling.
Iskra says she became self-conscious and began counting calories to fit the mold of the industry.
After a while, she built the body confidence she believes all women should have -- regardless of size.
In an interview with i-D, Iskra explained, "I stopped counting calories and relaxed into my normal body type, which is what I am today. I haven't dieted for six years, eat whatever I want and I work out three times a week."
"This is the healthiest and strongest I've ever been. This is what I'm meant to be and it feels right."
Iskra began working with the National Eating Disorders Association as an ambassador to speak to young women about body image and confidence.
She also created the NEDA Inspired Seal, which is "a global symbol that recognizes unretouched imagery, companies, brands and people who are promoting healthy body image."
Iskra believes the industry should be diverse with all different sizes and ethnicities...
...but the most important part to her is for models to be themselves.
Her goal is to help young women feel confident enough to talk about their stories and educate others about body image.
She even helped launch RunwayRiot.com where women between the sizes of 0 and 28 can "look at fashion and feel included."
Iskra stays very busy in the gym to keep her physique up.
Jump rope is essential for every session she does.
Some serious weight training really keeps her in shape...
...but it's all about the twerk out.
Iskra is an inspiration to both women and men everywhere!