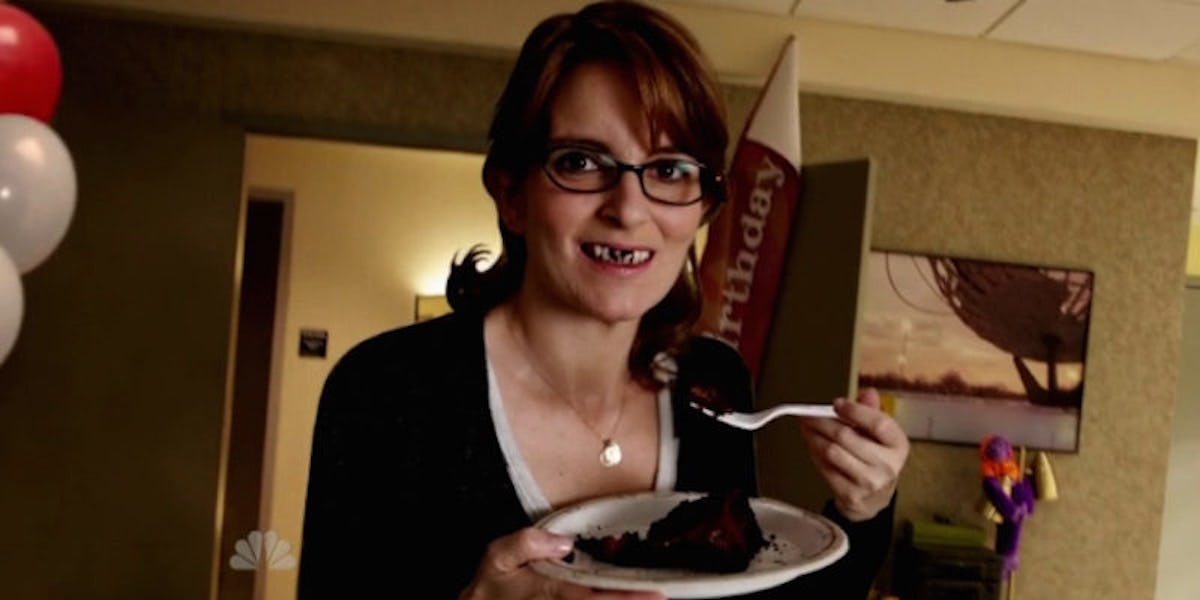 How To Look Cute In Elastic Waistband Pants For When You Binge Eat On Thanksgiving
NBC
I f*cking love food.
I can get into a shouting match over the best burger in New York. I can articulately express the difference between a good and a great pizza slice. I can't remember the last time I RSVP'd to an event without the promise of finger food.
As a result, I'm prone to the ultra-sexy phenomenon known as food babies. I get bloated, sad and usually curl up on a couch somewhere regretting every decision I ever made.
Fall is the optimal time for food babies. With Halloween, Thanksgiving and the December holidays coming up, you're bound to spend the next several months stuffing your face and pissing off your stomach.
You can try to look cute with your fitted dress and skinny jeans, but let's get real. At some point (probably halfway through the turkey) you're going to curse everything dead and alive and wish you were wearing your Forever 21 leggings and a Snuggie.
Elastic waistbands get a bad rap because of their associations with hospitals and our grandparents, but they can be surprisingly chic. If made right, they won't dig into your gut as you rip into your little sister's candy stash.
Here's how to rock elastic waistbands without making granny jealous.
When going home just for your mom's mashed potatoes:
Jewel tones are a thing for fall, so incorporate the deep hues into your accessories. Pair a chunky, fluffy knit with a pair of pants so comfy, they might as well be sweatpants.
A teal bootie will add some color to the look and the floral clutch will definitely elicit some oohs and ahhs. Plus, the elastic waist won't dig into your ribcage and that fluff-o-saurus rex of a sweater will secure your muffin top until dessert.
For dinner with your boyfriend's judgy family:
Give them something good to talk about. A pair of high-waisted cropped pants will flatter your silhouette while still keeping you comfortable and a warm. That chunky knit will win over everyone at the table, and those bare shoulders will give your boo a peek of what's to come when you sneak into his room at night.
When you're going from dinner party to Black Friday:
We all know the most exciting part of Thanksgiving isn't the stuffing. Half the fun of the holiday is rushing off after pumpkin pie to be first in line for midnight sales.
Throw on a fancy sweatshirt to counteract the sweatpants and pair with a metallic bootie for maximum badassery (and comfort, duh).