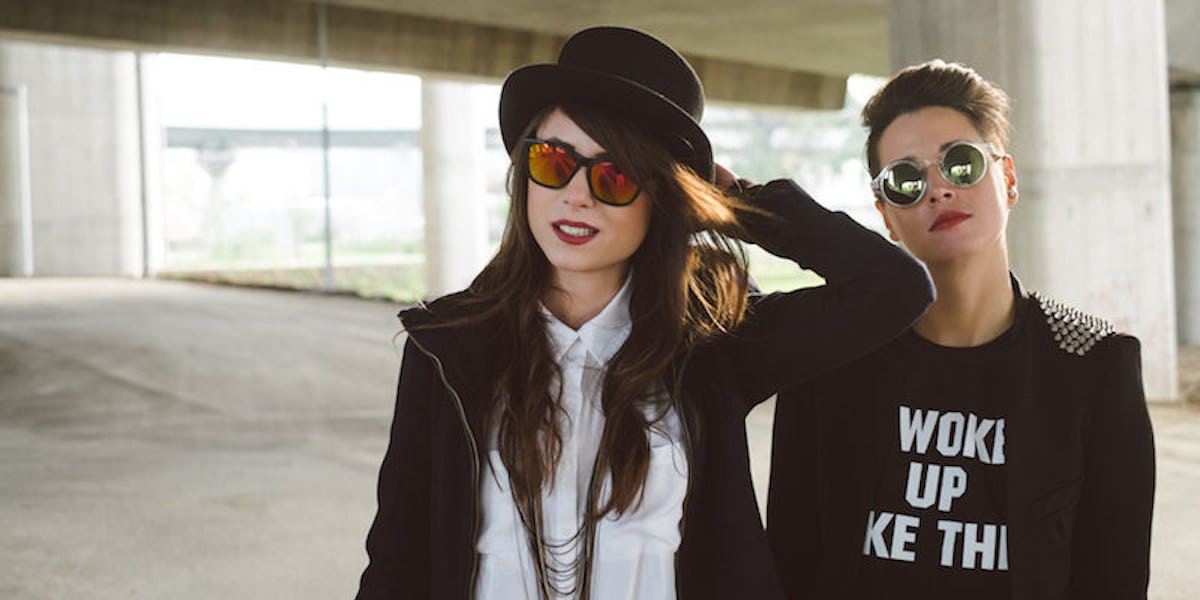 How The Economy Would Benefit From Having More Female Entrepreneurs
Stocksy
Despite all the progress that lady bosses are making these days, Silicon Valley and its world of startups is still very much a boy's club.
But it doesn't have to — and shouldn't — stay that way.
Unfortunately, the stats are currently not on our side. The recently released Gender-GEDI survey listed the United States as the best country in the world for female entrepreneurs, but even America has much to improve on before women can be fully resourced with the opportunities presented to many male startup founders and CEOs.
The Gender-GEDI survey, for instance, reported that out of all the entrepreneurs in the US, just 37 percent of them are women.
There's additional evidence to support the claim that the cool startup space isn't as gender-inclusive as it should be — there's an ingrained bias in business for male-backed initiatives, and that's not just limited to the people running those business models.
Investors tend to favor companies created by guys: According to the 2012 Global Entrepreneurship Monitor (GEM) US Report, men launch companies with a median startup balance of $30,000, whereas women only have $8,000 as total startup cash.
These disadvantages — including the fact that it's still easier for men to earn business-based loans from banks — can be prohibitive when women are looking to build something from nothing.
But there's concrete evidence that women start companies and helm businesses, everybody benefits. According to a Credit Suisse study, more female leaders mean a better bottom line for much of the corporate world. A Google research initiative showed that women-led companies have a 35 percent higher return on investment and are even 12 percent more profitable than male-led companies.
Women's integration into the workforce ensures that there are more innovative ideas and creative solutions. By starting more (not to mention more successful) companies, women can help create jobs and expand into different markets, helping to jumpstart an economy that's already in recovery.
Despite these positive externalities (businesses run by women accounted for 23 million jobs and $3 trillion in the American economy in 2011, for example), female entrepreneurs aren't just benefitting their surrounding community — in starting their own companies, women are serving themselves.
Entrepreneurship can lead to greater gender equality by presenting women with more economic opportunity and ownership.
Being a business founder and president promises women with certain and specific economic opportunities, and with the ever-important flexibility needed to balance the professional with the personal — a juggling act that still seems to confound women, no matter how many claim to "have it all."
Fashion designer and CEO of her self-titled company Tory Burch explained the importance of female entrepreneurs have, not only on their own personal lives, but on the professional aspirations of other women.
"Women business leaders inspire other women to pursue their dreams."
Greater diversity in the entrepreneurial scene opens up our existing markets (not to mention creating new ones) to more exciting ideas and innovations.
But it's not enough to wish it to happen, or simply hope that there are women out there with the ideas, initiative, and drive to beat the odds and propel their companies to success.
Women entrepreneurs need support, from other women, but also all of society as well.
Although just four percent of active venture capitalists are women, it's safe to say that a number of people have already recognized the importance that females are playing in the start-up scene, as some backers are dedicated to solely growing female-led companies.
With over 60 percent of small businesses started by women who only receive about 7 percent of the funds from VC groups, it's clear that there's still work to be done.
But with an increased awareness about women's capabilities and desire to contribute as start-up founders and CEOs, there's certainly reason to be optimistic that more and more female entrepreneurs will be empowered through the start of their own business plans — and help all of us out through the exciting way they execute these ideas.
Photo credit: Nasty Gal