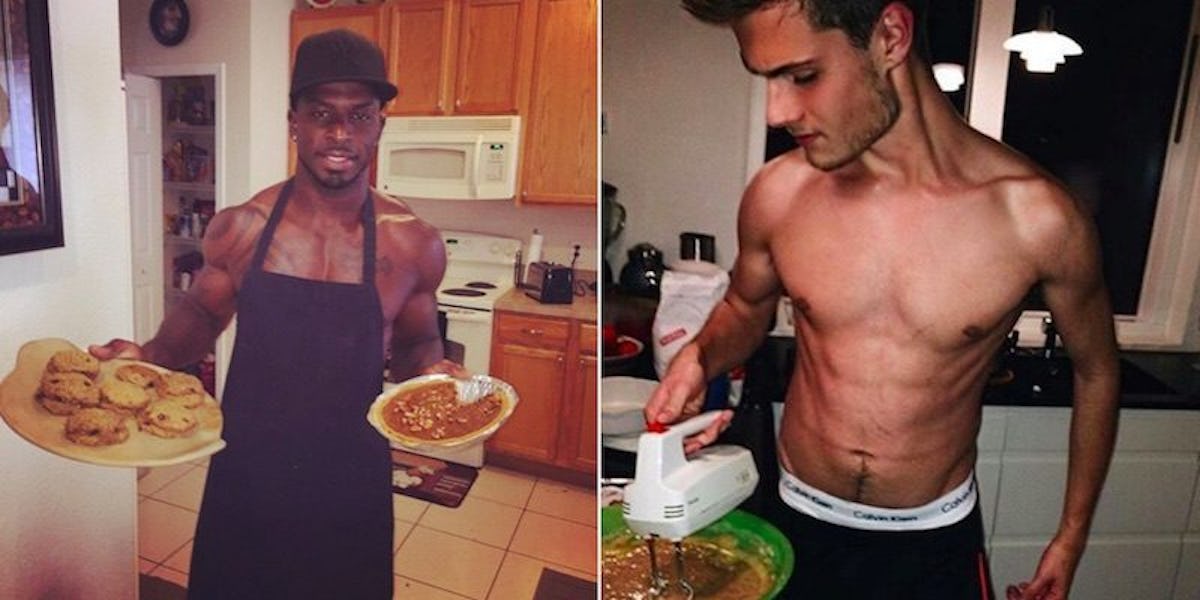 These 15 Hot Guys Eating Cookies Are The Ultimate Guilty Pleasure
Forget Christmas.
The only holiday you should give a sh*t about this season is National Cookie Day.
Before you get up in arms about how there's a holiday for virtually everything out there, check yourself.
Cookies remind us all is right with the world. They soothe our broken hearts after a breakup and satisfy us after a long, drunken night out.
Cookies have always loved us and it's only fair we commemorate their existence the only way we know how.
To celebrate our favorite baked goods, we've decided to take the holiday up a notch with our second favorite thing: obscenely good-looking men.
Just like cookies have been there through every stage of your life, these men are there for every stage of cookie creation.
From mixing to baking and, eventually, eating, these dudes remind us how it really is the most wonderful time of the year.
We want to dive right in with you, babe.
He's handy with his, ahem, cookies.
All I want for Christmas is you.
Hope he's as careful with our goodies as he is with his cookies.
You can never go wrong with Oreos. Or a shirtless hottie.
One day, I hope someone loves me as much as this guy loves his cookie.
Hope his cookie-making skills are as sharp as that jawline.
Can we help you blow out that candle, sir.
Can we wake up to the smell of cookies (and him) every morning?
Why cover a masterpiece with an apron?
Camping cookies were a good idea.
Whisk away.
Pretty sure you can smell these cookies (and my thirst) for miles.
That's a mighty big cookie for just one man.
We don't care what he's making, we just want him in our kitchen ASAP.