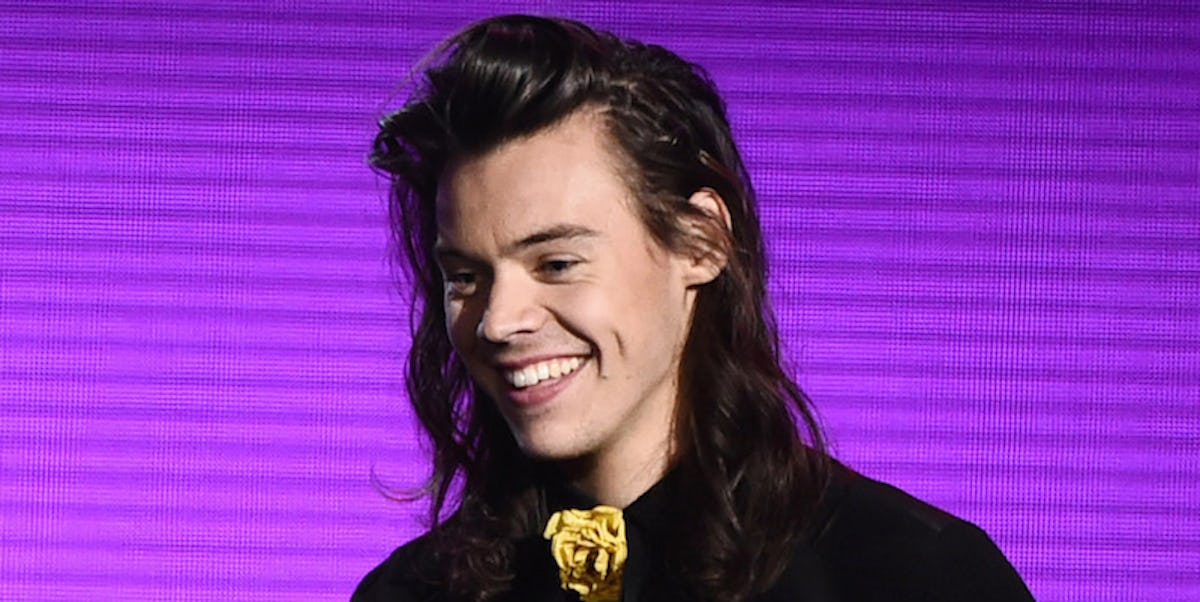 Harry Styles Painted His Nails And Fans Are Already Asking For Beauty Advice
REX/Shutterstock
When you're a young rock star with swagger, the fashion world is your oyster. Assuming you've got enough charisma to pull it off, there's no outfit you can't wear.
Case in point: Former One Directioner Harry Styles, prince of all things stylish, who was spotted out this week wearing black nail polish and a black tuxedo.
Oh yes, black nail polish.
His fanbase promptly lost its damn mind, as teenage girls are wont to do.
In fact, just admiring the polish wasn't enough for the screaming hordes.
If your favorite celebrity crush reveals he's down with manicures, the only logical next step is making sure you know all his tips.
Fans wasted no time asking Harry for his nail polish secrets.
Hey @Harry_Styles who does your nails. Help a sister out cause yours look fabulous and mine look like crap — Maisie (@mase_the_great) October 7, 2016
It's a popular fan theory that Harry is actually gay and in a secret relationship with former bandmate Louis Tomlinson (together they're "Larry," if you will), so a few people took this as a sign that Harry is about to come out.
Mostly, the fan base was thrilled to see Styles embracing masculine and feminine style choices simultaneously, like the fearless Millennial he is.
A HAPPY HARRY STYLES WITH HIS NAILS ON POINT IS A HAPPY WORLD PASS IT ON — vixen (@porraryanross) October 7, 2016
With his fancy nails and velvet boots, Styles is actually following in the footsteps of many great rockstars who did whatever the hell they liked, gender norms aside. David Bowie and Kurt Cobain both wore makeup and painted their nails.
When Jaden Smith showed an affinity for wearing dresses and skirts, fans were quick to point out Iggy Pop did it first.
Pop was once quoted as saying,
I'm not ashamed to dress 'like a woman' because I don't think it's shameful to be a woman.
Right in the feelings, man.
Even the male manicure (also known as a MANicure) has made a comeback.
Harry, you're a wonder. Keep pushing boundaries.