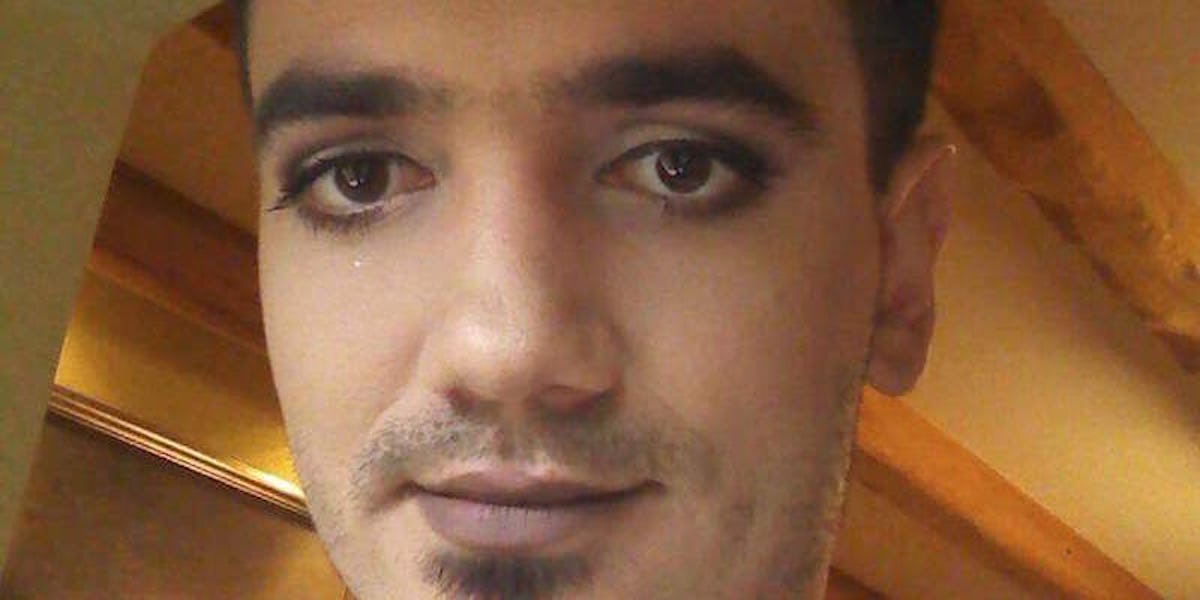 This Guy Let His Girlfriend Do His Makeup, Sets High Bar For BFs Everywhere
I love a happy relationship.
There's nothing sweeter than a good old-fashioned love story, the kind in which boy and girl (or boy and boy or amphibious, gender-swapping tree frog and amphibious, gender-swapping tree frog) exchange desires and insecurities.
Once you're comfortable with someone else, you can have so many conversations without fear of being mocked or made fun of.
Take, for example, a pair of lovebird Redditors who made the journey into the overwhelming world of cosmetics together.
In a post made to /r/MakeupAddiction, user Defa5 proclaimed, "This is what happens when your boyfriend is curious about your makeup. We had a blast!"
Fair warning: You're going to feel some feelings here. Who hasn't had a partner wonder about why we brush our lashes with tiny ink wands or apply Halloween-like sheets of wet paper to our faces?
What's impressive is, he actually asked instead of just gawping like some kind of cave troll. Men! They're enlightened, too!
Defa5 even used her good makeup on her boyfriend. That's real love, if anything is.
She told the community his eye makeup is a mixture of shades from the first and second Urban Decay Naked palettes, while his lip color is Nyx Cosmetics' Lip Lingerie in "Teddy."
When a commenter asked if he felt beautiful, the boyfriend jumped in the thread to respond enthusiastically.
He said, "Yes I did! It was shocking at first but it felt good to see the change."
This isn't the first time we've seen a partner take interest in the beauty world. In July, another Redditor tried out a mini-me makeup look on her boyfriend with great success.
What's sweet here isn't just how good this man looks in eyeliner. It's that he noticed his girlfriend taking interest in something new, and he tried to learn more about it.
That, my friends, is what good boyfriends do.