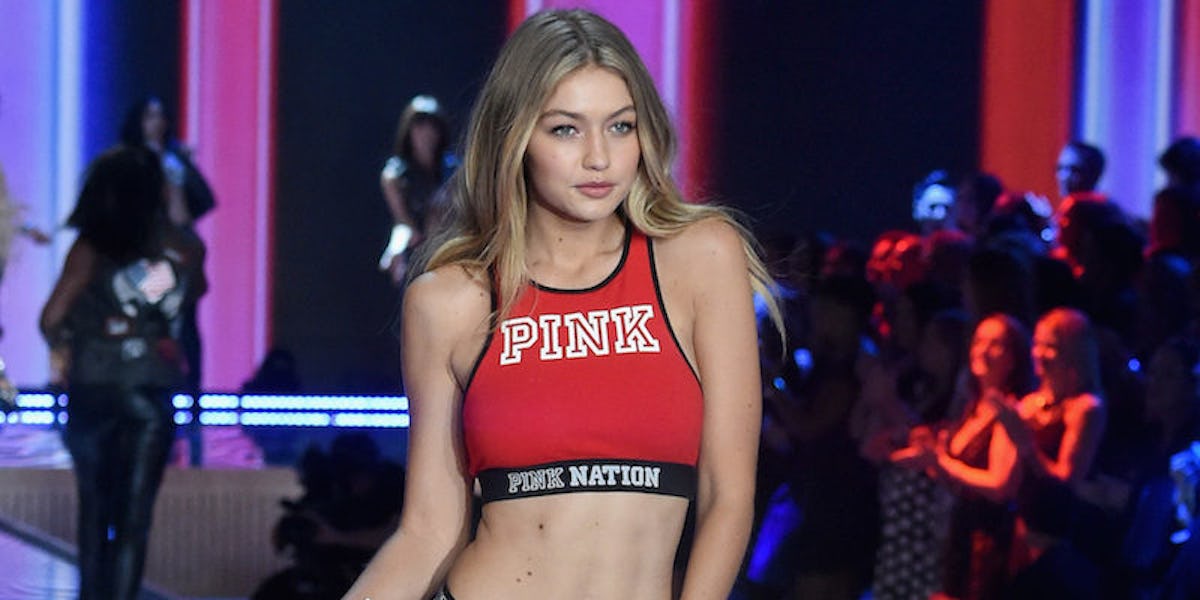 Gigi Hadid Plans To Celebrate The VS Fashion Show The Way We All Do (Video)
Getty Images
Supermodel Gigi Hadid may be coming to a televised catwalk near you tonight, but she'll really be home in pajamas.
On a visit to "Live with Kelly and Michael" this morning, the 20-year-old spoke about finally reaching the coveted Victoria's Secret runway after auditioning once before.
What's more, she dished on the viewing parties she used to throw in high school.
Hadid said,
I've been watching the show since I was a kid, and in high school had pizza parties with my friends and practiced my runway walk during commercial breaks.
Although she's on stage this year, Hadid laughed, "Tonight, I'm probably going to do that again!"
You buy pizza; we'll be there with wings on.
The show, which taped weeks ago, airs tonight on CBS at 10 pm EST.