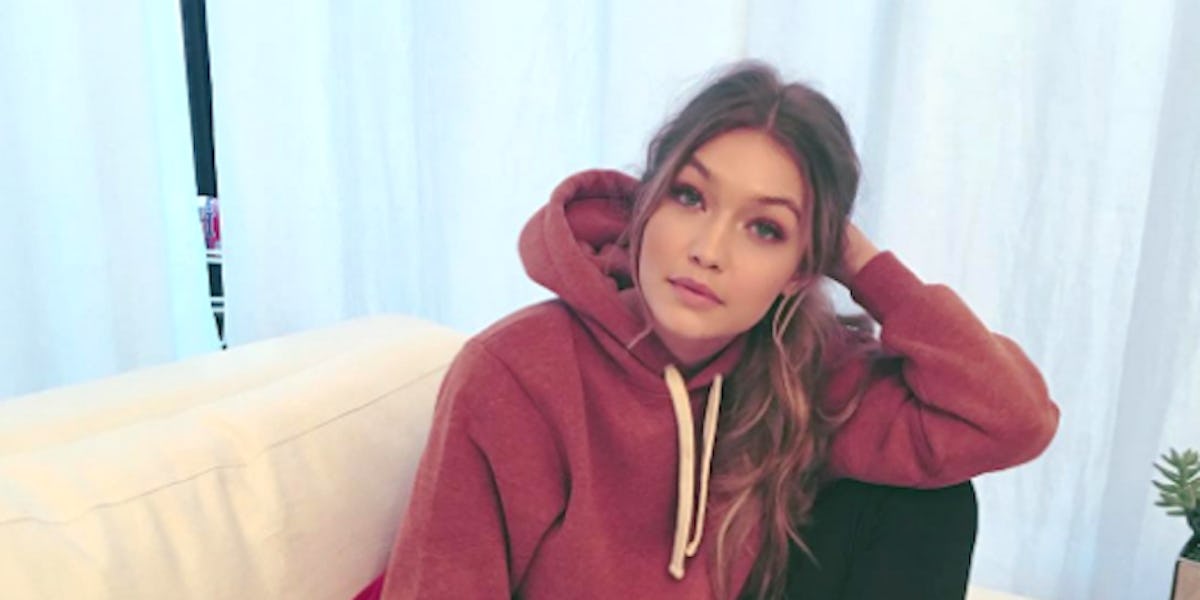 Gigi Hadid Wants People To Know She's 'Human' And Even She Gets Insecure
Here's the thing about getting your dream job: You're still you, no matter how glamorous your lifestyle might become.
In the new issue of W Magazine, model of the moment Gigi Hadid reveals she still battles insecurities.
The 21-year-old star might have every designer contract, the most beautiful boyfriend in the game and a superstar group of girlfriends (ahem, Kendall Jenner), but that doesn't make her impervious to self-confidence struggles.
Although Hadid had a boost in the fashion industry (mom Yolanda also modeled), she spent years defending her curves to casting agents.
She explains,
There was one point where my agent called me and he said, 'Carine Roitfeld wants to meet you.' And I said, 'Are you sure she said the right name?' Because, like, I have boobs and a butt and whatever... That's when I got my CR cover and then shot the Tom Ford campaign later that month and that's where it started for me.
Gigi says modeling hasn't been an easy ride for her. Although she's primarily comfortable posing for advertisements and editorials, she's had to take her bod to the runway as part of her 9-to-5 work grind.
It's challenging to put your body out there for others to critique and to realize you'll always have to push yourself harder to stay on top of the fashion game.
She says,
I never was taught how to walk on the runway. And maybe that's because it moved really quickly for me, that people just assumed that that was something I knew. So, you know, a year and a half later, I'm still learning... I'm working on it, but I'm human. I still get insecure on the runway, but it's really exciting for me because I want to get better.
Quite the inspirational line, right? I can imagine it emblazoned over a photo of a kitten dangling from a tree limb, stuck up on a college dorm room wall somewhere.
Jokes aside, Gigi's interview is the real advantage of being a Millennial role model.
She can be honest about her failings, and they make her a person even more worth respecting because it hasn't all been roses in her career.
From the outside, everyone's life seems easier than yours. But even the ladies running the game can't help but feel insecure occasionally.
Citations: Supermodel Gigi Hadid Still Gets Insecure on the Runway (W Magazine)