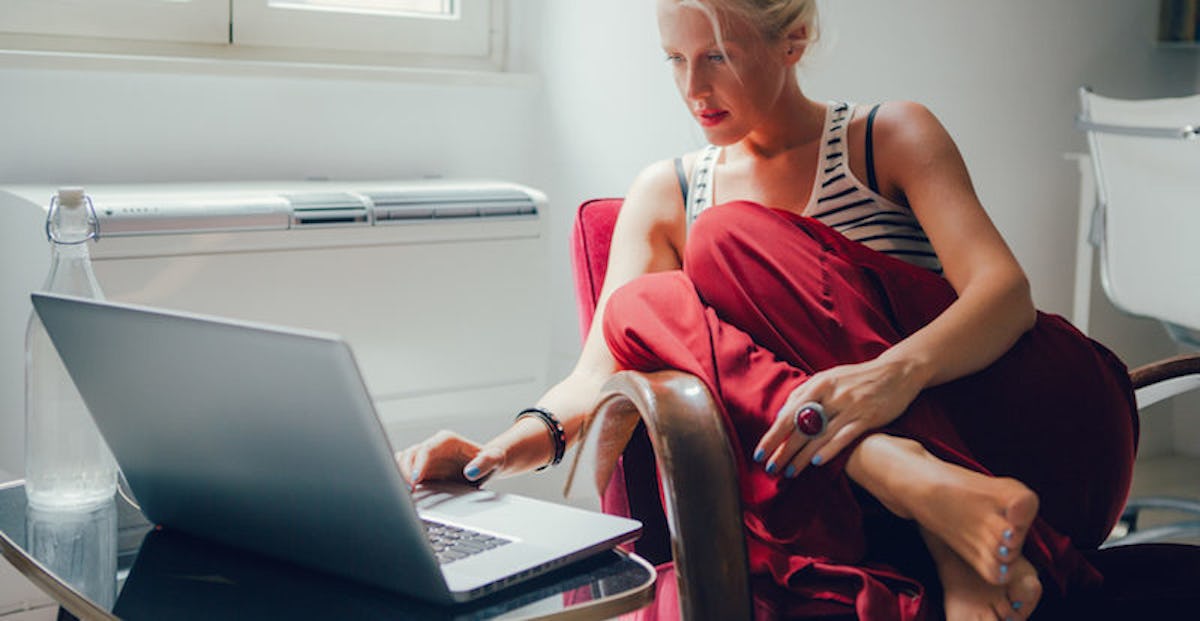 Feminist Version Of 'Baby, It's Cold Outside' Finally Gets The Song Right (Video)
Stocksy
Having a few glasses of spiked eggnog and slurring along with Dean Martin's "Baby, It's Cold Outside" is a time-honored holiday tradition.
Unfortunately, it's impossible to ignore the creepy undertones of the jazzy favorite, which was originally performed in Columbia Pictures' 1949 film, "Neptune's Daughter."
A domineering man whose part was originally labeled "Wolf" tries to connive a woman into staying with him, while the timid "Mouse" falteringly begs to escape home.
Instead of listening to her pleas, the Wolf just scoots a little closer. At one point, the Mouse even demands to know what the Wolf put in her drink.
The connotations are anything but female-friendly.
With that in mind, comedian Dara Laine performed her own "feminist approved" version of the Christmas tune, with the help of John Weselcouch.
Unsurprisingly, the non-predatory cover ends rather abruptly.
Baby, it's cold outside, so I respect your decision to go home.
Citations: Introducing the Feminist Approved Baby Itu2019s Cold Outside Video Weve All Been Waiting For (The Mary Sue )