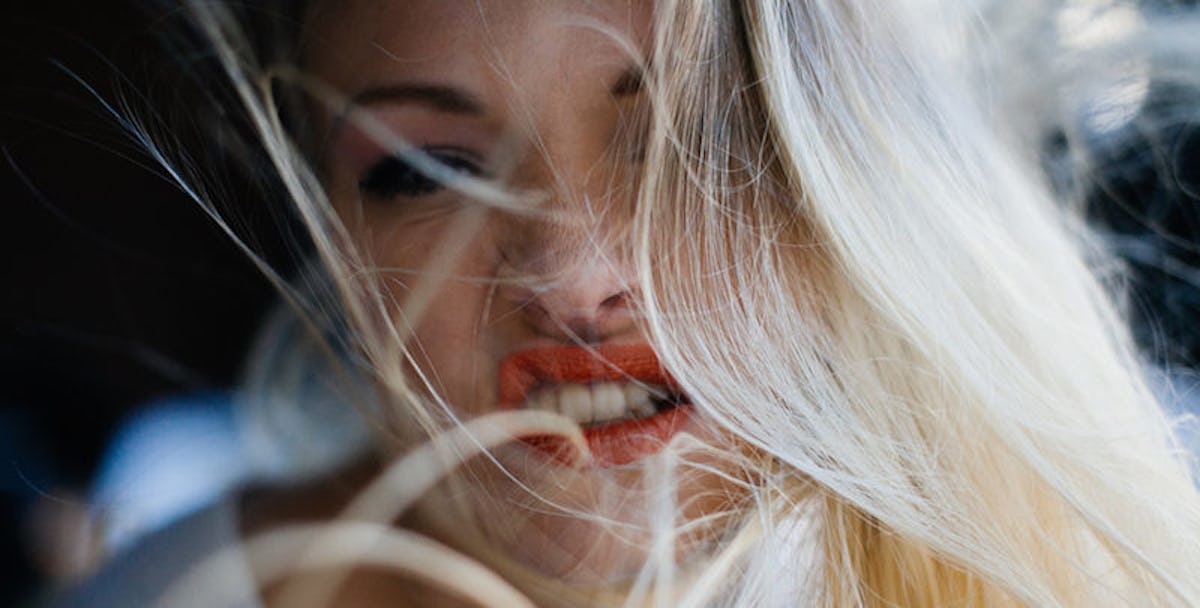 How To Compete With The Models During Fashion Week, According To Your Fav Fashion And Beauty Bloggers
There's a reason we mark our calendars way in advance of Fashion Week.
Carrie Bradshaw called it the time "women of New York leave the past behind and look forward to the future." Karlie Kloss described it as the week her "apartment is covered with makeup and clothes and shoes. Everything you can think of."
And while it sounds glamorous, it's also a week filled with running around, waiting in lines and being surrounded by some of the most fashionable people in the industry and silently praying your outfit is up to the highest standards.
Not everyone, however, will get a coveted invitation to the shows.
Although there've been complaints about the main location for New York Fashion Week becoming an "overgroomed behemoth," full of "security guards, street-style posers and sponsor booths," a majority of the population won't get to experience the thrill of lights coming down, music bumping and cameras flashing.
Still, it doesn't mean you can't dress like the journalists, fashion bloggers, style editors and celebrities who'll make appearances at the NYFW venues -- and it isn't exactly easy, practical or kind to your wallet to buy the looks straight off the runways.
So, Elite Daily went straight to the source: the people who know exactly what it takes to stand out and simultaneously be comfortable while maneuvering from show to show. It's a delicate line to balance – one requiring bonafide style and planning – but these experts know how to nail it.
They're the ones who can take a relatively inexpensive piece, pose for a picture with a famous attendee decked head-to-toe in Tom Ford and still look fabulous.
When trying to build the perfect ensemble, whether you're heading to Fashion Week events or you just want to dress the part, the key is to look effortless. Find a versatile, comfortable piece, and grow from there.
Here is how nine prominent fashion voices dress for Fashion Week.
Danielle Prescod: Fashion Editor at ELLE.com
I am fully obsessed with my Sally LaPointe sweater, which I ordered direct off the runway last February. It came in late September and it is one of the best things I have ever purchased. It is wonderfully warm so it almost doubles as a coat during Fashion Week. When I am ducking in and out of a lot of appointments, sometimes a coat can be cumbersome. This is the best solution to that dilemma, and it never ever fails to win me compliments.
Sophie Hay: Senior Content Executive & Menswear Editor at Lyst
When Fashion Week comes around, I always like to bring out a midi skirt and sneaker combo. The midi makes my outfit feel elevated, but paired with these Whistles pony hair sneakers or a pair of Adidas Superstars, it's the perfect outfit for dashing between shows (no running in heels here). Switch the flats for heels and I'm ready for the after-parties without having to go home to change!
Carly Cardellino: Beauty Editor at Cosmopolitan.com
This NYFW, I'm excited to wear my Viva Aviva flouncy black "Yakura" crop top. Aviva is a friend of mine and I love all of her designs, but the reason I'm pumped to wear this top specifically is because it's both fancy and feminine, yet can be paired with the sneakers I'll need to wear to withstand the long hours of reporting... backstage and at the front of house. Plus it's sleeveless, which is key — it gets hot backstage!
Kristie Dash: Assistant to the Editor-in-Chief at Lucky
One of my go-to Fashion Week looks is beauty-based: an orangey-red lip. Some people might find it intimidating for everyday wear but among fashion girls, it's totally commonplace — even in the office! It's perfect for Fashion Week because the saturated color brightens a sleep-deprived face... Last shows are usually around 8 pm and if I have energy to stop by store openings and after-parties, it's a late night. Even if you're not going to Fashion Week, try this look on a dreary day. I promise you'll look and feel more awake.
Ella Ceron: Associate Editor, Social Media at New York Magazine
Bright lipstick is most often the thing that saves me. A lot of my job actually involves working from the office and juggling news, photos and posts around as they come in from my editors and writers... 95 percent of my clothes are white, black, gray or denim to take the guesswork out of getting dressed, and I almost exclusively wear flats, and that can look a little too casual if I'm not careful. Lipstick immediately takes an outfit from looking thrown together to a more complete thought... the bolder the lip, the more put together you look.
Ruthie Friedlander: Deputy Web Editor at ELLE.com
February fashion is all about your coat. You're rushing around so much that you hardly ever get to show off what you're actually wearing. I basically just wear all black but make sure my coat is on point. Like this one, by the amazing Lisa Perry. Some others I'm looking forward to sporting: my favorite fur by The Row, and a faux-fur Aritzia leopard coat.
Emily Dawes: Junior Fashion Assistant at YOU Magazine
I would definitely say a statement coat or jacket is an essential because then you can pretty much wear basics underneath. If I buy one new thing for Fashion Week, it's a coat... You don't look like you're trying too hard, but you made more of an effort than you did on a regular day.
Jessica Pels: Site Director at MarieClaire.com
There comes a time every winter when I reach my can't-wear-tights-anymore breaking point, and this year it's riiiiiight about now. For Fashion Week this Feb., I'll be wearing knee-high leather boots (like these Sam Edelman's) and long dresses instead.
Pandora Sykes: Fashion Features Editor at The Sunday Times Style
I'm super excited to wear these Crayola-colored mules by sexy new label Malone Souliers because they are so unapologetically joyful.