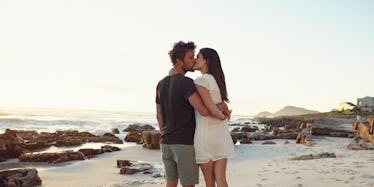 Dove's Empowering 'Love Your Curls' Ad Reminds Girls They're Beautiful (Video)
Over the past several years, straight hair had a moment in the spotlight. But that moment is over -- and 2015 is all about the curls.
Last year, Dove conducted a survey of 859 women in the US, UK and Brazil. Results revealed that only 10 percent of American women "feel proud of" their curly hair, while only four out of every 10 young girls with curly hair finds it beautiful.
Dove wants to change how curly-haired women and girls feel about their luscious locks. So they launched a new "Love Your Curls" campaign to encourage those with spiraled strands to celebrate their natural gift.
The commercial begins with several young girls expressing dislike for their curls. With the help of friends and family, they're brought to a surprise party hosted by Dove, where they become the audience to a group of curly-haired women singing a song about loving their hair.
The campaign encourages,
The best way to change how they feel about their curls is to show them how you feel about yours.
As with all of Dove's campaigns, the "Love Your Curls" ad is inspirational and moving in a way that you wouldn't expect from a cosmetics company. But the positive message it communicates is truly indispensable.
Check out the video up top.
Citations: Doves Love Your Curls Campaign Celebrates Girls Curly Hair (Huffington Post )