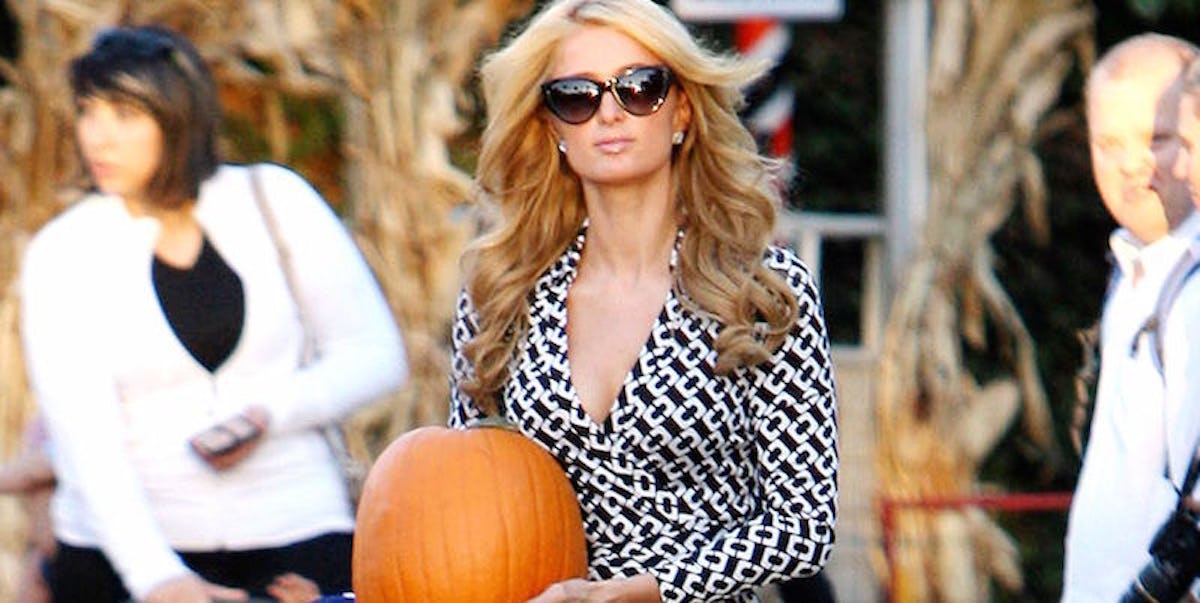 19 Celebrities Who Love Being Basic During Fall As Much As You Do
REX/Shutterstock
It's the most basic time of the year. The apples are crunchy, the leaves crisp and flannels are emerging from closets everywhere.
Yes, fall is officially here and with it the best (or worst, depending on who you ask) season of the year. Engagements, wine tastings and hideous puffer vests pack my Instagram feed.
The person to sum it up best is writer Carlye Wisel, undoubtably.
according to my facebook feed every girl who goes on a hike with their boyfriend is immediately proposed to — carlye wisel (@carlyewisel) October 17, 2016
The good news is that if you enjoy fall in all its forms, you're not alone. Celebrities, though rich and famous, are basic in the way only people with endless money and really flexible schedules can be.
Need inspiration or to feel like someone else feels as excited about carving pumpkins as you do? Look no further.
Start things off on the right note, by taking a weekend trip to a pumpkin patch like Lauren Conrad.
The woman's never met a fall-stagram she didn't immediately adore.
Make like Emma Roberts and really use that soft autumn lighting to your advantage.
If you're Lea Michelle, it's time for over-the-knee socks. They say, "I'm warm but my upper thighs are slightly chilly."
Make sure to put on an extra layer, even if you live in California and the temperature doesn't actually get anywhere near what you'd call "brisk."
Top it all off with a Bordeaux-colored lip, like Alexa Chung.
If you wear a beanie and nobody sees it, did it even happen?
Once you're dolled up, take a baby for a walk around New York City. Doesn't even matter if the baby is yours (although, that's preferable).
Admire the foliage. You know who loves foliage? Pop queen Britney Spears.
So does Carrie Underwood.
Pay a visit to a bookstore while comfortably, but fashionably, dressed.
Now, take the opportunity to rub your locked-down boo in everyone's face with a shot of you two lovebirds cuddling.
Maybe you're decorating the house (ahem, Calabasas estate) for Halloween, like Hilary Duff.
Pour yourself a cup of steaming chai and snap a selfie in the style of Gwyneth Paltrow.
Post a #TBT photo of a past Halloween costume, like Jenna Dewan-Tatum.
Fall marks the beginning of hibernation season, so it's totally OK to make like Taylor Swift and photograph your cat doing stupid cat crap.
Carrie Bradshaw may have worn Manolos, but Sarah Jessica Parker wholly advocates UGG slippers for toasty toes.
As the sun sets, Mandy Moore likes to pull on a cable-knit sweater...
...ahile Emily Ratajkowski pours the red wine.
Celebrities, they're just like us — totally addicted to social media and pretty ambivalent about seeming basic on it.