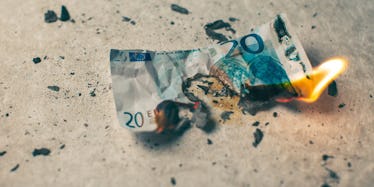 Women Can Finally Customize Lingerie That Actually Fits Their Body Types (Photos)
Stocksy
Imagine finding lingerie that fits your body and your style at the same time. Sounds too good to be true, right?
A sister-owned lingerie brand called Impish Lee hopes to crowdfund its way to undergarment perfection, providing easily designed, customizable styles in sizes 0 through 20 for clothing and 30A through 40DDD in bras.
The line, previously sold through Etsy and Urban Outfitters, found the solution to the impossible shopping process.
With 25 styles and 50 types of fabrics, there are lots of options to choose from.
In a press statement, Noelle Lee Ventresca, Impish Lee's CEO, said the design process cuts down on excess product and enables a more efficient company.
She added, "For the customer, it's a never-ending search for something that fits, is comfortable, looks good, is the right style, the right colors etc..."
"[It's] Exhausting!"
"So we decided to solve a whole bunch of problems in one fell swoop."
The line ranges from sultry to retro and provides both printed and sheer fabrics.
After three years of business and a five-star Etsy rating, Impish Lee is ready to take the next step.
All of its pieces are made in Brooklyn, New York and shipped within three weeks.
The Ventresca sisters are confident in their customers' knowledge of their own bodies.
They said, "We believe that since our customers know themselves better than we do, it is imperative to include them in the design process."
"By having a flexible and customizable platform, we can produce pieces that not only reflect individual styles and tastes..."
"...but fit perfectly too."
On top of being customizable, Impish Lee's designs also benefit charitable initiatives.
The brand plans to resell any order returns through a different site, donating those profits to The Robin Hood Foundation.
It's reportedly the largest poverty nonprofit in New York and provides services to low-income families.
If you're sold on the line, however, you'll have to learn patience.
With an estimated 27 trillion combinations possible, it's going to be a tough wait.
You'll just have to settle for Impish Lee's drool-worthy Instagram page.
Still curious? Watch the brand's promotional video for a little more info on lingerie that actually fits.