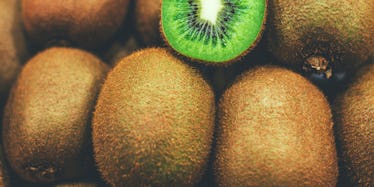 Guys Reveal How They Shave Their Balls: 'Trim It Short, Then Pull It Tight'
Bonnin Studio
The first time I saw shaved balls, I accidentally laughed out loud.
While I'm fully aware that's one of the worst things you can possibly do while looking at a penis, I just wasn't expecting it.
To be honest, shaved balls gross me out a bit.
Of course, I would never tell anyone I'm with what to do with his body hair, but I usually make it clear I don't mind hair down there. I actually like it, and a lot of girls do, too.
But dudes, at the end of the day, what other people think about your pubes shouldn't stop you from freeing your nut sack of hair if that's what your heart desires.
What other people think about your pubes shouldn't stop you from freeing your nut sack of hair.
But how you do it is, well, a different story...
I only have experience shaving the parts of my body that are accessible to me as a woman, so to help you out, I went ahead and pulled the best advice for shaving your balls I could find from Reddit.
From what I gather, shaving your balls is pretty scary. Here's some of the best advice I found if you're thinking about going bare:
Some guys say it's really simple.
Lather, shave, rinse, repeat.
...and some think you don't need to get fancy at all.
Just do what works best for you, I guess.
Some guys really go there and prefer to wax their junk.
Confession: I was never able to stomach getting a Brazilian wax. I always stopped at bikini. Props to these guys.
Others have been horrified after trying Nair.
That sounds incredibly painful and unnecessary.
Some guys have tricks for dealing with razor burn and itchiness.
Girls definitely face this issue when shaving pubes, too.
Overall, most advice said to lay off the shaving cream and use conditioner instead.
And some refuse to do anything to their pubes.
Rug burn does not sound fun at all. Nor like it smells amazing.
There you have it!
I think I've learned enough about the male anatomy and other penis issues that I'll never have to deal with for one day.