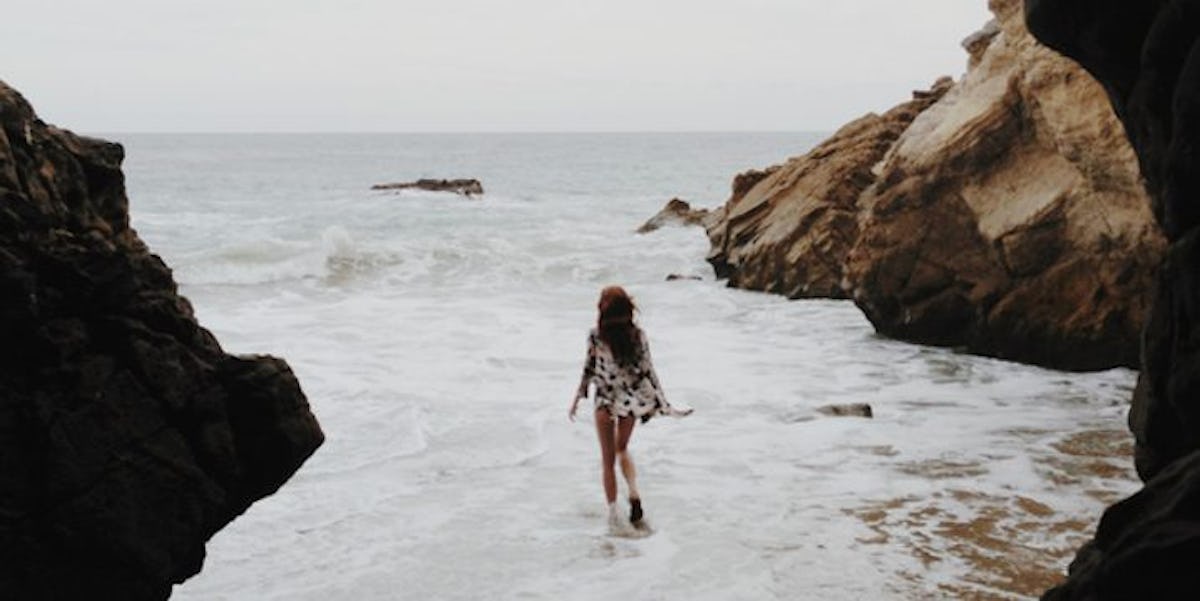 This 'Underwater' Beach In Mexico Will Make You Pack Your Bags Immediately
Valentine's Day is right around the corner, and if you want to repair your broken relationship with this cheesedick holiday, I've found you the perfect way to do it.
Sure, V-Day is overrated, but what isn't overrated is the power of packing your bags and heading off for a "Bachelor In Paradise"-level vacation with your SO.
And this underwater beach in Mexico will surpass your expectations and heal your cynicism for the Hallmark holiday.
The Marietas Islands are about an hour-long boat ride from the coast of Puerto Vallarta (of "Bachelor In Paradise" fame), and they are visited daily by hundreds of tourists.
In the early 1900s, the Mexican government began conducting military testing on the islands because no one lived there, setting off bombs and large explosions and causing caves and rock formations to be created.
These bombings formed the famous "Playa del Amor," or "The Beach of Love."
To access the beach, tourists have to go when the tide is low, and they must swim underwater through a short tunnel that connects to it.
Once inside, the water is the perfect temperature, and the sand is softer than your Casper mattress.
Not only that, but the Playa del Amor is surrounded by coral reefs begging visitors to explore life under the ocean.
To paraphrase Rachel from "The Bachelor," I don't believe in fairytales, but I believe in this beach, and this beach is a fairytale.
So with two weeks to go until Valentine's Day, you have plenty of time to plan a trip for you and your sweetheart.
Sure, it costs money to travel, but like anything in the world, you get out of your relationship what you put into it.
Set some time aside, book a trip and go see the hidden beach in Mexico.
Do it for yourself, do it for your sweetie or please, just do it for the 'Gram.
Citations: You have to swim underwater to find this hidden beach in Mexico (Cosmopolitan)