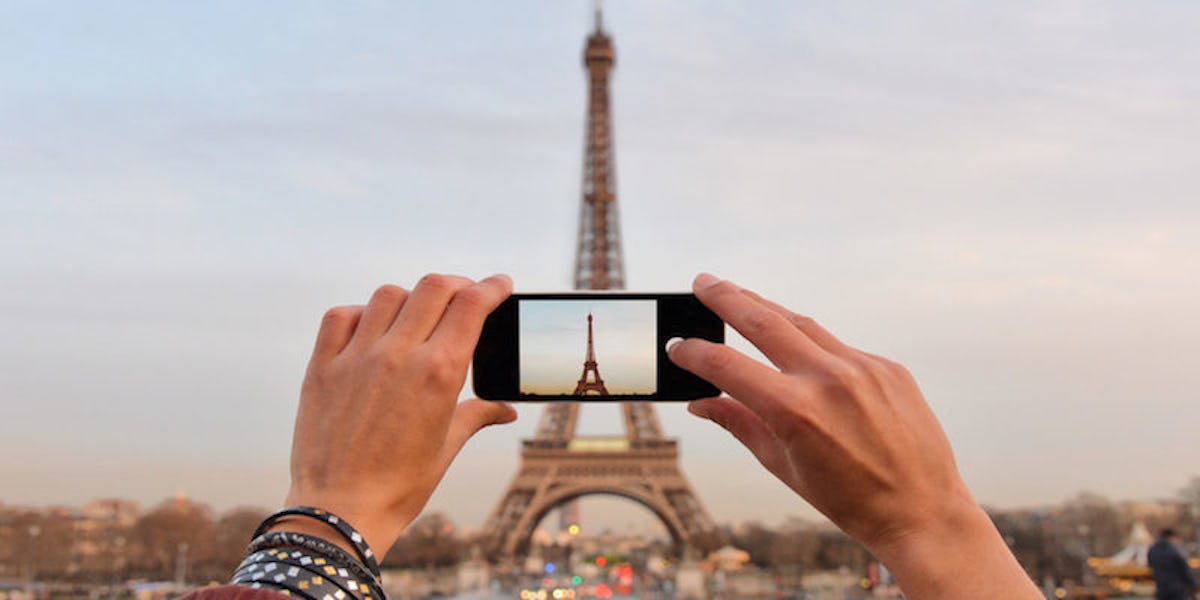 The Most Instagrammed Places Of 2016 Will Make You Want To Go On Vacation ASAP
When it comes to finding some of best places to snap selfies, everyone has his or her own opinion on what constitutes an Instagram-worthy locale.
Remember when we showed you some of the most colorful places on the planet?
Well, if seeing those dreamy destinations made you want to quit your job, pack a bag and pose for photos all over the world, you'll be glad to know those stunning spots aren't the only places that double as the perfect backdrops for all of your Instagram pics.
Yep, if you've ever wondered which destinations end up in the most Instagram photos, you're in luck.
The social media app just set out to uncover the most Instagrammed places of 2016 by examining location tags on all the photos posted within the last year.
The top tourist spots for Instagrammers include everything from Paris and Moscow to several spots in New York City and various theme parks across the globe.
Whether you're looking to recreate some of the signature snapshots taken in front of iconic attractions or simply need some ideas for your next vacations -- snapping some pics in these popular locations will take your Instagram game to the next level.
Check out the pictures below to see the most Instagrammed places of 2016.
1. Disney Theme Parks
2. Universal Studios Theme Parks
3. Central Park in New York, New York
4. Times Square in New York, New York
5. Eiffel Tower in Paris, France
6. Louvre Museum in Paris, France
7. Las Vegas Strip in Las Vegas, Nevada
8. Santa Monica Pier in Santa Monica, California
9. Brooklyn Bridge in New York, New York
10. Vystavka Dostizheniy Narodnogo Khozyaystva in Moscow, Russia
11. Siam Paragon in Bangkok, Thailand
12. Colosseum in Rome, Italy
13. Madison Square Garden in New York, New York
14. Los Angeles International Airport in Los Angeles, California
15. Tower Bridge in London, England
Citations: Here Are The Most Instagrammed Places Of 2016 (Complex)