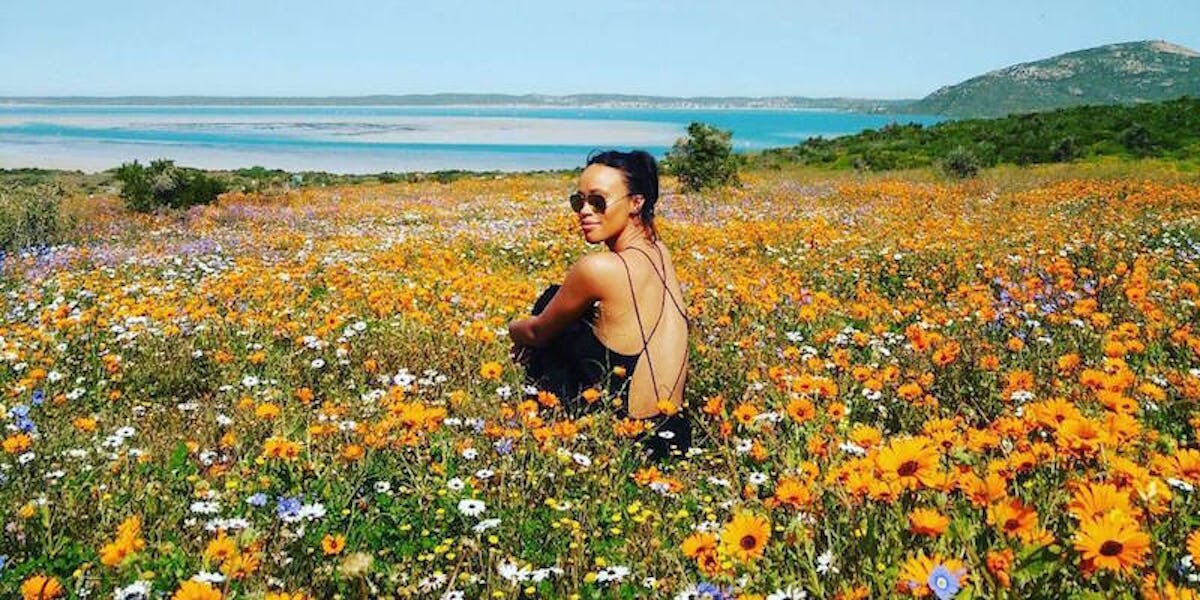 This Flower Oasis In The Middle Of The Desert Is Straight Out Of A Fairytale
Instagram
There are all sorts of insanely beautiful places around the world.
Remember when we showed you all the colorful spots you could visit to escape the gloomy and grey autumn weather?
Well, it turns out the United States isn't the only country sporting some eye-catching escapes. We just came across another vibrant locale in South Africa that will seriously brighten up your day.
Behold, the super bloom of Namaqualand.
Around this time each year, millions of wild flowers suddenly bloom in the arid region of Namaqualand and transform the barren landscape into a breathtaking wonderland of whimsical daisies.
Now that the petals have reached their peak, people are flocking to the route that runs through these flowering fields in order to get a glimpse of this surreal scenery before it disappears for another year.
Check out the pictures below to see this pop-up desert garden:
If you venture out into South Africa's Namaqualand...
...you may notice a flower-filled oasis in the middle the desert.
This dazzling display of petals isn't a mirage.
It's simply the spring super bloom that covers Namaqualand in a carpet of colorful flowers.
The super bloom usually occurs around August or September each year...
And millions of wildflowers suddenly emerge from the soil...
And transform 600 miles of dry desert lands along South Africa's western coast...
...into a flowering fantasyland that almost looks too beautiful to be real.
People come from all over the world to witness this spectacular occurrence...
And drive along the Namaqualand Flower Route as they take in the blooming sights...
...that stretch across a variety of national parks such as Richtersveld National Park, Skilpad Wild Flower Reserve and Goegap Nature Reserve.
Apparently, this annual explosion of flowers is caused by the region's unique rainfall patterns.
Throughout the year, the area experiences arid weather conditions that cause the seeds of more than 4,000 plant species to sit dormant in the dry desert soil.
Then, the late winter rains sweep over the land, which waters the seeds...
...and causes millions of flowers to all simultaneously spring to life.
It's not hard to see why people are so captivated by this pop-up garden.
These rolling fields of flowers are absolutely breathtaking.
Plus, it doesn't hurt that these flowers also make the perfect backdrop for all of your Instagram selfies.
Citations: Why a South African Desert Blooms Into an Annual Flower Show (NY Times)