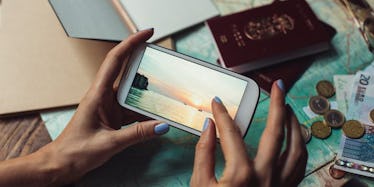 The 5 Budget-Friendly Destinations That All Millennials Need To Experience
Lumina
For the backpacking and adventurous type of millennial, traveling suggestions are never quite enough.
While some of us find difficulty in adapting to new places and experiencing a different cultural mix, to the wandering aficionado, it all feels like an energy bonanza.
When you start coloring your passport with stamps from around the globe, the usual two-week vacation suddenly feels kind of short. As you begin to immerse yourself in a foreign culture, you need extra days on your calendar.
The list below covers five affordable traveling destinations that offer a rich traveling experience across the board.
Though vastly depending on your spending habits and traveling preferences, these locations still allow for a prolonged holiday with a reasonable budget.
1. Corfu, Greece
Corfu is a small Greek island that deserves a chapter of its own. It is one of the most-visited Mediterranean destinations with a welcoming climate.
Corfu offers a great degree of diversity. Driving from one beach to the next, you will feel like visiting completely different places. From one village and region to the next, you will find yourself completely immersed in ever-changing scenery.
The capitol town, Kerkira, on the other hand, can take you back few centuries. It resembles old Italy and you will find yourself snapping pictures left and right.
The island offers an abundance of daily activities and a nightlife scene — with Kavos offering some of the best parties in Europe — that is among the richest of the Mediterranean.
2. Alicante, Spain
Alicante is the home of beautiful sandy beaches, rich culture and very active nightlife.
It is the perfect location for experiencing Spanish culture on a budget, especially if you enjoy rich historical heritage.
You'll want to visit some of the historical sites, and wouldn't want to miss climbing to the Castle of Saint Barbara, which offers stunning views of the city.
The markets are fun to visit as well, and you'll likely spend entire afternoons there.
3. Ohrid, Macedonia
Ohrid is a kaleidoscope run wild.
This popular destinations on the Balkan Peninsula is best to visit during the summer months.
Considered to be the Jerusalem of the Balkans, Ohrid was once home to more than 300 monasteries. The monasteries of Saint Naum, Saint Jovan Kaneo and Plaošnik are still around today.
Ohrid offers cheap accommodations and an active nightlife. The town is relatively small to walk from one end to the other, so you won't need transportation at all.
There is the mount of Galičica at only few kilometers away, and lots of outdoor fun to be had like mountain biking, paragliding and hiking through breathtaking scenery.
And while welcoming temperature and one of the most scenic lakes in Europe are enough reason for visiting, the historical heritage dwarfs everything else in significance.
4. Kusadasi, Turkey
If you want a taste of Muslim culture while enjoying your sunny holiday, Kusadasi is the perfect destination.
Sunny beaches and traditional bazars that command attention make for the perfect gateway.
You will want to visit the surrounding attractions as well, such as Pamukale (a scenic natural spring bath that is one of a kind) and pay a trip to one of the three aqua parks.
Ideal for a group holiday or for couples, Kuşadası is a unique traveling destination that allows you to stay within your budget.
5. Zanzibar, Tanzania
Zanzibar is a small African island that lets you fully experience the African climate and scenery.
Stone Town, also known as Mji Mkongwe, has a lot of cultural heritage and is only few minutes away from the many smaller islands dotting the map. The beaches are truly breathtaking, and they stretch far and wide.
Though these locations are seldom talked about outside of certain forums and niche websites, you'll be surprised of what they have to offer — on par with some of the most prominent tourist destinations, yet cheap enough to let you lengthen your stay.
So which one will you pick for your next adventure?