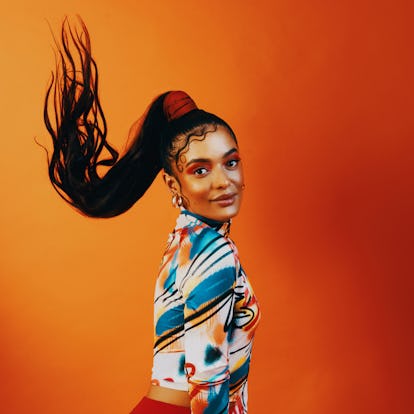 The New Beauty Buy You Need Before Heading Back To School, Based On Your Zodiac Sign
Every star sign deserves a little something special. Even Libras.
Delmaine Donson/Getty Images
The stars are aligning just in time for back-to-school season. Yes, it's hard to believe, but sadly or happily, depending on how you look at it, it's almost time to pick up your books and pencils again. Considering this doesn't sound super fun for most, amidst all your back-to-school shopping, you deserve a little treat. As you toss new notebooks and packs of colored pens into your cart, throw in one of the below new beauty products, based on your zodiac sign. To sweeten the deal, each beauty product below is a thoroughly tested, newly minted winner of a 2021 Elite Daily Glow Beauty Award.
In September, Jupiter's energy will be hitting all the signs hard. You'll feel powerful, creative, and independent — not a bad way to start the school year. At the beginning of the month, Mars and Neptune will be opposite one another in Virgo and Pisces, respectfully. This means that your desire to dream and fantasize could create some tension with your drive to complete tasks. Story of your life, right? Treating yourself to one of the below newest beauty products, however, will allow you to create some self-care time for all your dreaming and leave you refreshed and ready to tackle everything on your to-do list.
Now that you have a general sense what the stars will bring you this Virgo season, let's talk your little beauty present, shall we? As a Taurus, I find myself to be an ideal picker of treat-yourself products. So, sit back, relax, and see what this new season will bring your sign both from the stars and from the beauty shop.
We only include products that have been independently selected by Elite Daily's editorial team. However, we may receive a portion of sales if you purchase a product through a link in this article.
It may or may not be *actually* written in the stars, but your back-to-school cart is begging for you to add one of these treats to your everyday routine.