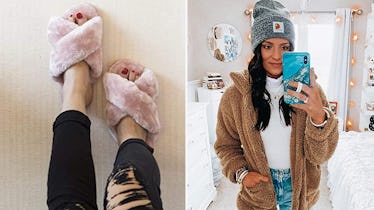 If You Like Awesome, Cozy Sh*t, You'll Love These Cheap Things On Amazon
You'll be comfortable beyond your wildest imagination in these cute, cheap pieces.
We may receive a portion of sales if you purchase a product through a link in this article.
Yes, Amazon is full of great basic clothing, but I'm always on the hunt for those trendy little sets and cozy pieces. You know, the warm, fluffy, and cozy clothing that is all over your feeds? Those things.
So, I gathered all of the awesome comfy, trendy things I could find. Not only are these cozy pieces way more aesthetic than the same crewnecks and sweatpants you wear every day, but they're also super cheap, which just adds to their awesomeness.