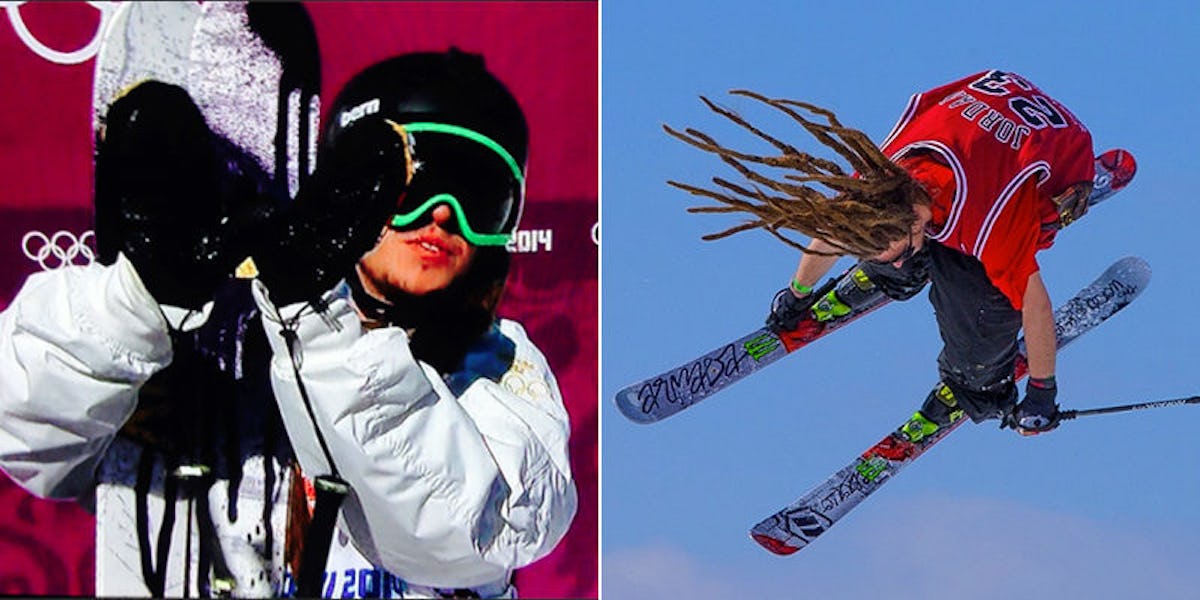 X Games Golden Boy Henrik Harlaut Talks Hip-Hop, Skiing And Being Different
Facebook
Henrik Harlaut is heading into the Winter X Games as a heavy favorite. However, he's far from just another action sports star competing in Aspen.
The 24-year-old dreaded, freestyle ski phenom from Sweden has already captured the attention of Americans everywhere after taking home gold medals at the X Games in 2013 and 2014, but most of you probably remember him for the moment his pants fell off at the Sochi Olympics and he kept riding on like a boss.
Not many other athletes would be able to come back from that type of situation, but Henrik did and is redefining what it means to be that dude.
But there's so much more to the man known as E-Dollo. The guy is fearless, loves hip-hop, has the most fun and knows what it takes to be a champion.
Henrik Harlaut is that dude.
In the 2014 Sochi Olympics, he went viral for proclaiming Wu-Tang is for the children on live television.
Wu-Tang took notice and even showed love.
He's now homies with Raekwon and Masta Killa.
And Redman even shouted him out under his rap name, E-Dollo.
We asked E-Dollo about how much hip-hop inspires him. He tells Elite Daily,
I think hip-hop has been the biggest influence to why my style is the way it is. Everything from the look and their mentality and to be sharp with the lyrics/skiing.
As for which rapper he'd compare his ski style to, he says,
I would like to think my style is like Nas 1994 'Illmatic' era style. :)
As for his favorite current rapper, he says,
I'm definitely more of a late '80s/'90s hip-hop fan, so any of those artist that still come out with music in 2015 are my favorites, but as far as new rappers I would say, Joey Badass, Earl Sweatshirt, Dillon Cooper are my favorites.
Henrik's fashion choices reflect the '90s in every way.
From the Ninja Turtles gloves...
To the all baggy everything...
And even Reptar headwear...
This dude is killing it every time he goes for big air.
Henrik could easily transition into a rap career after action sports.
Because even when he's not on the slopes, he's still crushing!
When it comes to pump-up songs before competing, Henrik has three...
"Represent" by Nas...
"Protect Ya Neck" by Wu-Tang Clan...
And "Blackout" by Method Man and Redman.
Now bump those tracks and be as turnt up as Henrik!