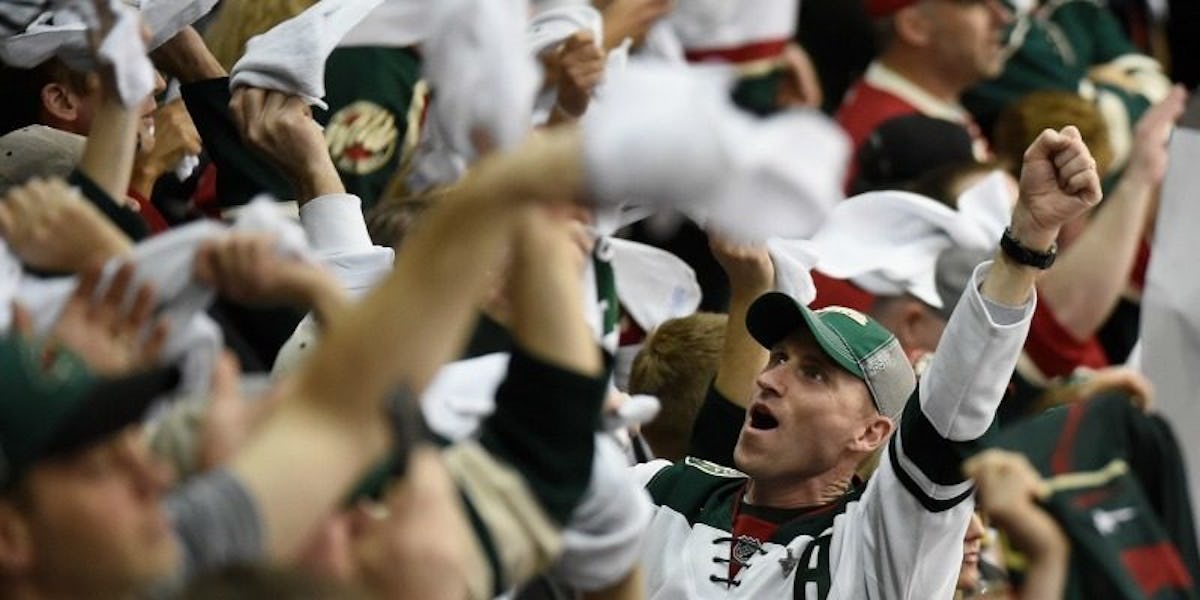 This Woman Watching A Hockey Game In Her Wedding Dress Wins At Life (Video)
Getty Images
I don't know about you, but I can't think of a more appropriate way to consummate my marriage than eating a burger, drinking a beer and watching my favorite hockey team.
Erica Skuta is Minnesota Wild fan who lives about as far from her NHL team as it gets.
Skuta currently calls New Zealand home, but she returned to Minnesota this weekend to marry the love of her life and fellow Wild supporter, Lewis Blake.
The two wed on Saturday, and following the reception, Mr. and Mrs. Blake headed to the Xcel Energy Center to watch the Wild play the Stars.
This video of her enjoying the hell out of a burger, and her husband wiping away grease is the definition of holy matrimony, and I challenge anyone to say otherwise.
#Relationshipgoals.
Citations: Bride watches NHL game in wedding dress, devours burger (Video) (Yahoo! Sports), Wedding-dress clad Wild fan enjoys burger at game (YouTube)