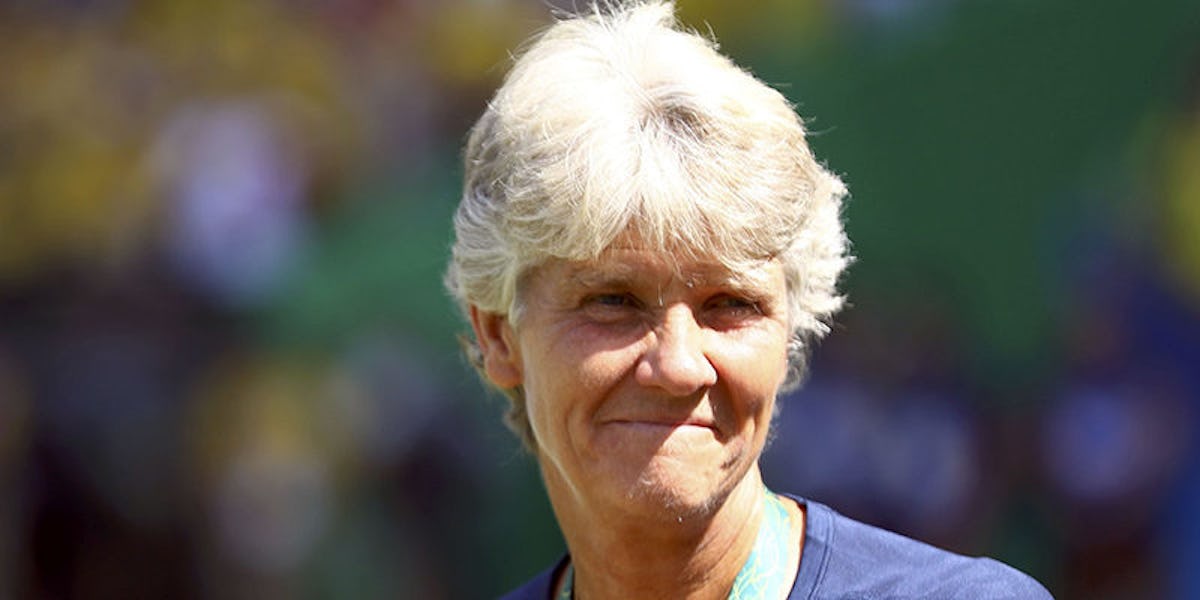 Olympic Women's Soccer Coach Has Badass Answer For Whether She Can Coach Men
REUTERS
Swedish women's soccer coach Pia Sundhage laid the smackdown on a reporter.
The 56-year-old was asked a question that sounded pretty ridiculous -- and she treated is as such.
Reporter Martin Gelin, who works for the Swedish daily newspaper Dagens Nyheter, translated the answer in the tweet above. Sundhage was asked the question by Magasin Danderyd, a Swedish magazine.
Sundhage has been on a roll lately. She's led the Swedish women's team to the final at the Rio Olympics, after upsetting Brazil, the home favorite, and Team USA, the top ranked team in the world.
Sundhage also happens to be the former coach of the US women, a team she led to a gold medal finish at the 2012 Olympics in London. This time around, she beat her former team, with Sweden knocking out the US in a quarterfinal.
That match became most notable not for what happened on the pitch, but for what was said after it.
US goal keeper Hope Solo called the Swedish players a bunch of "cowards."
Sundhage's response?
I don't give a crap. I'm going to Rio, she's going home.
Yeah, the woman has a knack for fire responses.
[olympics]
Citations: Sweden's Pia Sundhage Burns Reporter Who Asks If She Can Manage Men's Soccer (The Post Game)