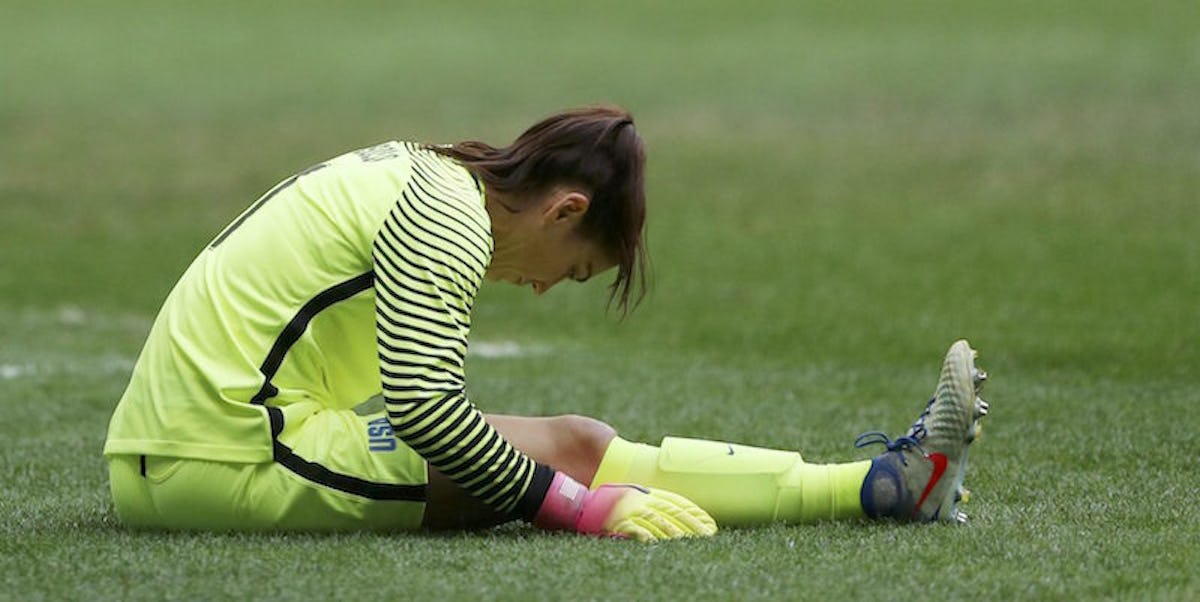 Hope Solo Had The Most Savage Message For Sweden After US Women's Soccer Loss
REUTERS
US goalie Hope Solo really outdid herself in the Olympic soccer game against Sweden.
And I'm not talking about her keeper skills.
Hope reportedly made an absolutely savage comment after losing the game 4-3 in a penalty shootout after a 1-1 draw -- the first time an Olympic women's soccer match went to pens.
They crashed out in the quarterfinals stage.
Obviously, the team is hurting right now, but no one more than Hope. She reportedly said,
We lost to a bunch of cowards. The better team did not win.
BUUUUUURN.
She just can't control her short-tempered mentality! And sadly, on this occasion, it makes team US look like a bunch of sore losers.
People on Twitter weren't too happy about the whole thing.
Some fans got personal.
Others got all political.
Then the gloves jokes happened, and we're so glad they did.
It was the earliest the team was sent home from the Olympics since its formation in 1996.
The game was looking super close for a while; the teams were tied after three rounds in the shootout.
But it was Lisa Dahlkvist who made the winning kick to beat Hope Solo and send Sweden to the semi-finals.
Take a look at the winning penalty: