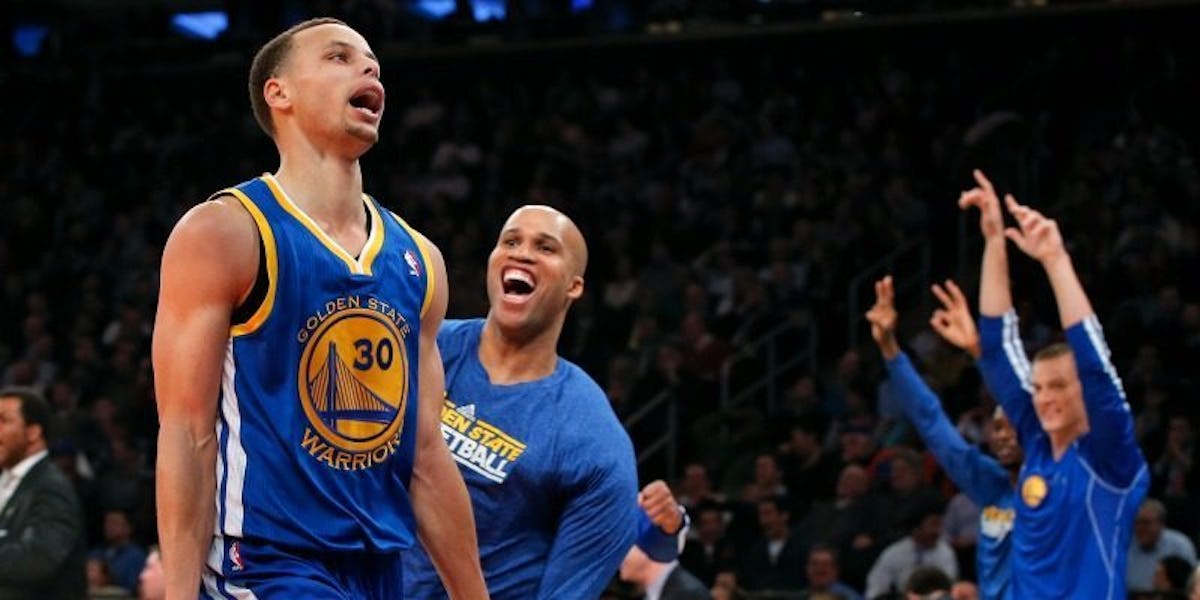 Steph Curry Had Way More Fun Than Riley Did In Her New Decked-Out Playhouse
REUTERS
Steph Curry may still be dealing with the disappointment of letting a three games to one NBA Finals lead slip to LeBron James and the Cleveland Cavaliers, but based on the video below, you wouldn't know it.
Steph, his wife, Ayesha, and his two daughters, Riley and Ryan, are reportedly the first celebrity family to star on TLC's new show, "Playhouse Masters."
As you may be able to tell from the title, this show is all about building the ultimate playhouse. And when I say "ultimate playhouse," I'm saying the playhouse Riley Curry got is not only nicer than my current apartment, but perhaps nicer than any home I'll ever live in for the rest of my life.
Just look at this bad boy: My couch is practically sinking to the floor at this point, and Riley is about to be sitting pretty. Plus, let's not forget about arguably the coolest feature of the house: the ball pit.
Who wouldn't kill for a ball pit in their living room? And Riley didn't just get a ball pit; she got one with disco lights!
You know this playhouse is dope because Riley's dad, Steph, can barely contain his own excitement while using the amenities.
While speaking about his daughter's new digs, Steph Curry reportedly said,
Having a place for my two daughters to let their imaginations live is a very rewarding experience and will be part of our family for a while.
I can't tell exactly from the above clip, but I can only imagine how much fun it will be to go down that slide. How much do you want to bet that Steph Curry will be the first one down it?
You can check out the show in full when "Playhouse Masters" debuts Tuesday, August 23 at 10 pm EST on TLC.
Citations: Exclusive: Watch Steph Curry and Daughter Riley Get an Amazing Surprise on TLC's Playhouse Masters (People)