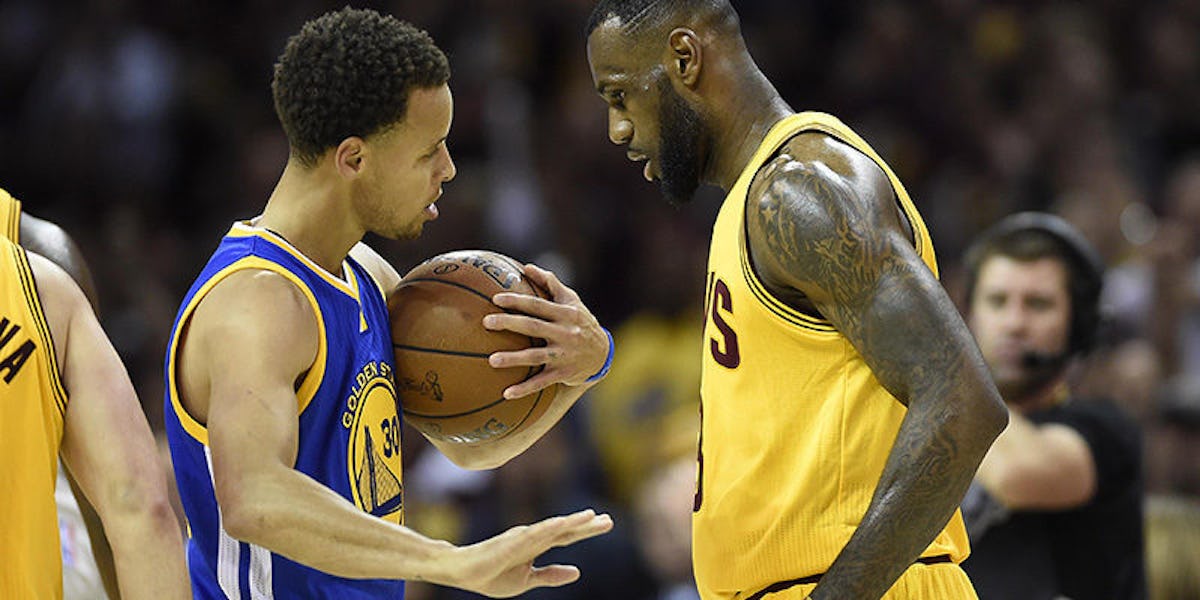 Steph Curry Chose The Simplest Way To Repond To LeBron's Recent Comments
USA Today Sports
Stephen Curry might have found the perfect response to LeBron James' recent comments: no response.
After LeBron had offered congratulations for Curry's recent NBA Most Valuable Player Award win in a manner many believed to be backhanded, the Golden State Warriors guard essentially told reporters he was paying no mind to his counterpart.
Curry said,
I've gotten really good at ignoring people. So, that is the theme of the last two years. So, I'm all right.
The comments Steph Curry chose to ignore came earlier this week at the Cleveland Cavaliers' practice facility.
LeBron told reporters Curry was absolutely deserving of winning the NBA's 2015-2016 MVP trophy, but he also alluded to the idea that voters have awarded the honor with inconsistency, which some fans received as a slight toward Curry.
Here's the full video of LeBron's remarks on the NBA's MVP Award and how it's decided.
The most cited bit of LeBron's comments was his mention of "different results."
LeBron said,
If you do it by a year-to-year basis, I think sometimes the word 'most valuable' or best player of the year, you can have different results. You know, that's not taking away from anyone that's ever won the award.
Of course, many fans labeled the Cleveland Cavaliers star jealous and "salty" both before and after his comments on the award.
Curry's MVP win marked the first time in NBA history a player had won the award via a unanimous vote. Both he and LeBron are widely expected to lead their teams to this year's NBA Finals.