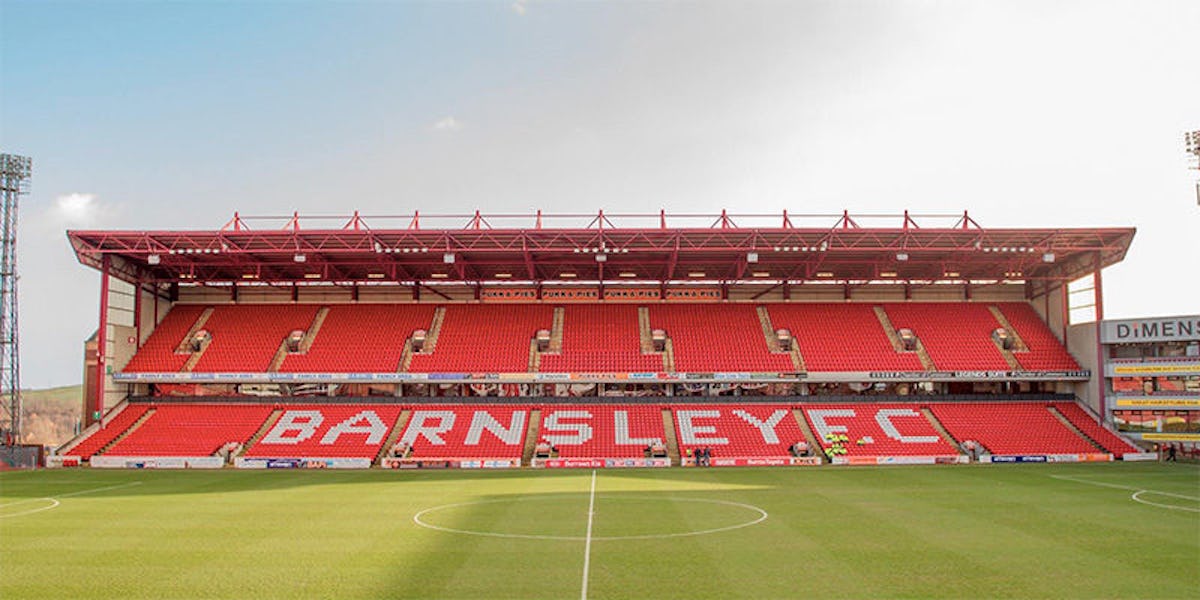 Soccer Fan Got Trapped In Stadium After Sleeping On Toilet For 7 Hours
To the people who think soccer is boring, you'll keep this in your back pocket the next time a World Cup comes around.
A male soccer fan apparently fell asleep at halftime during a match between Barnsley and Fleetwood. The big problem?
The fan was at the stadium and fell asleep on the toilet, no less.
According to The Star, the fan woke up seven hours later at Barnsley's home ground, Oakwell. Once he tried to make his way out of the stadium, an alarm went off, prompting a local fire department to respond.
A Barnsley Fire Station spokesperson told The Star,
We got the call through to attend Oakwell and usually it's just a false alarm. But we turned up and saw this young lad on top of the portakabin trying to get our attention. We had to get the ladder to get him down. He had no shoes on and had lost his mobile phone and his hat.
Eventually, attendants were able to help the fan to safety using a ladder, though his dignity might be in critical condition.