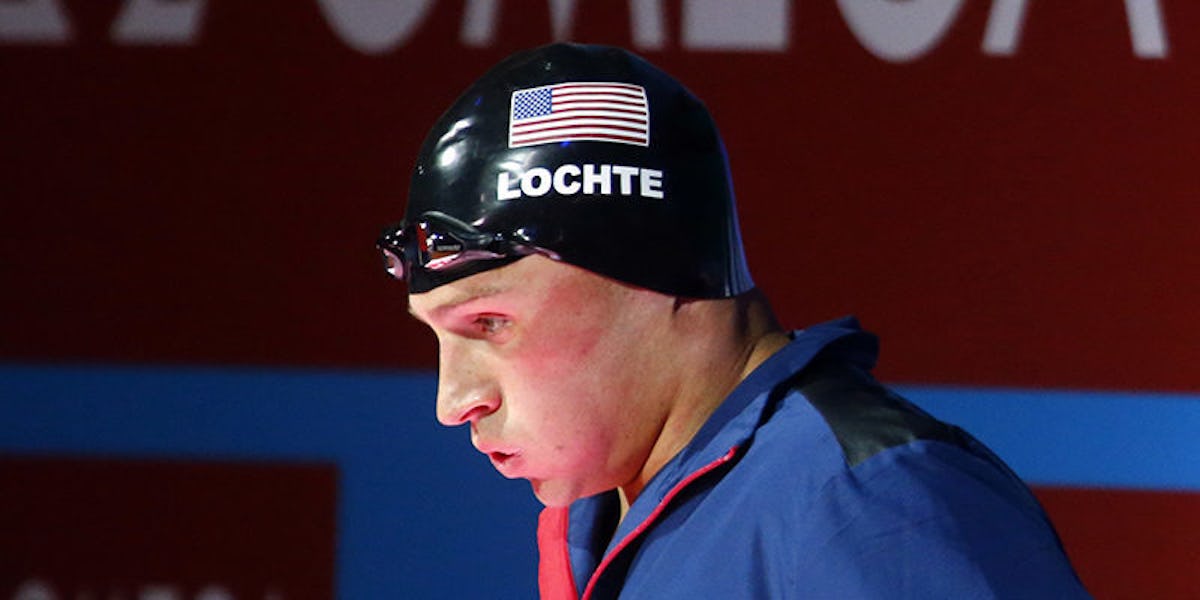 Ryan Lochte's Teammates Say He Was The Mastermind Behind The Robbery Story
REUTERS
On Wednesday night, two of Ryan Lochte's teammates were pulled off a plane headed to the US.
By Thursday morning, the pair had a confession for Brazilian authorities.
A Brazilian police official told the Associated Press the two swimmers, Jack Conger and Gunnar Bentz, told authorities the story about them getting robbed was fabricated by Lochte himself.
The admission came as the swimmers were taken into police custody to answer questions, following their removal from the plane that was set to take them back to the States.
According to an account given to The New York Times by Brazilian authorities, the story of what actually happened on the night of the "robbery" was totally different.
The four swimmers had stopped at a gas station to urinate, at which point they did damage to the establishment's bathroom. Before leaving the gas station, they got into an argument about the bathroom door but eventually agreed to pay the manager for the damage.
Police were called to the scene by someone present at the gas station, but Lochte and his teammates were gone by the time they arrived.
Lochte had initially told NBC News during the weekend he, Conger, Bentz and another teammate, James Feigen, were robbed at gunpoint by men who pretended to be police officers.
Now, a mounting group of evidence stands in contrast to that story.
Still, there has been no admission of guilt from Lochte or his attorney, which means just about the only person who believes Ryan Lochte now is Ryan Lochte.
Citations: Ryan Lochte made up robbery after gas station altercation, per police (ESPN)