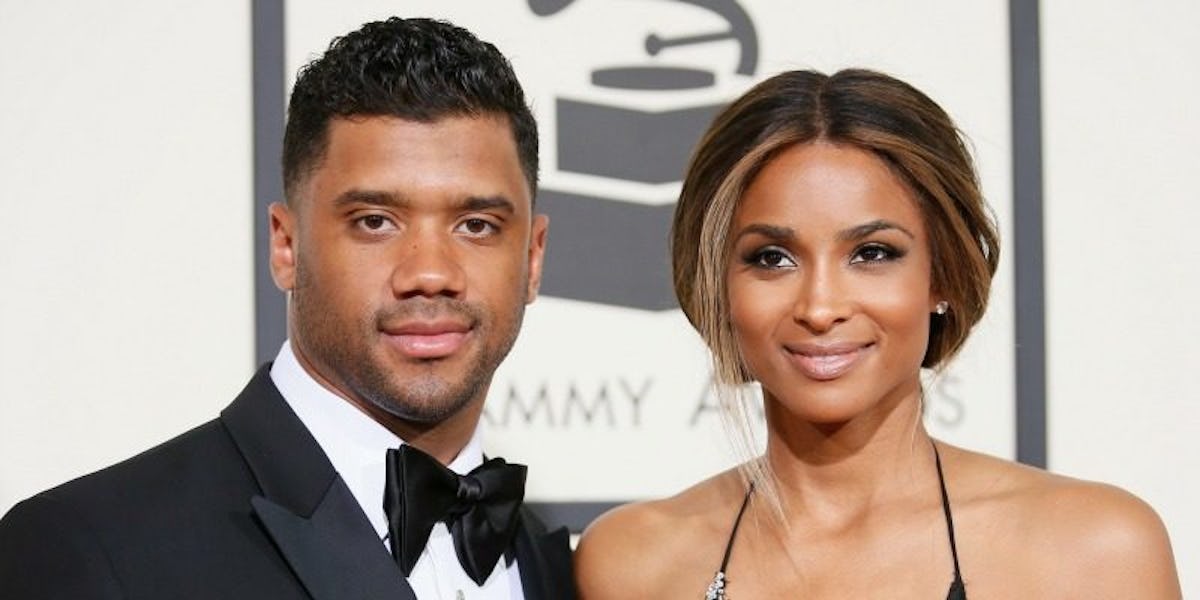 Russell Wilson Just Admitted Something Adorable About His Fiancée Ciara
REUTERS
While giving a commencement speech at the University of Wisconsin-Madison Saturday, Seattle Seahawks quarterback Russell Wilson revealed something adorable about his fiancée, Ciara.
The 27-year-old Wilson said the 30-year-old Ciara is way out of his league.
As you can hear in the video above, speaking to a hall full of grads, Wilson said,
If you're dating a woman that's way out of your league, ask her to marry you.
Some pretty bold advice to give a group of young 20-somethings before they head out into the real world but probably some of the wisest words they've heard all semester.
Whether you're talking about relationships, job opportunities or anything else, really, the same principle applies: You don't make 100 percent of the shots you don't take.
Russell Wilson's advice echoes this sentiment, and while his thoughts about Ciara are pretty adorable, they're also extremely poignant.
You can't go out in the real world thinking you're not good enough for every opportunity that comes your way. You should always punch above your belt and strive for things you might not think are attainable.
If Russell Wilson didn't go for a woman who's out of his league, he never would've found the love of his life.
Citations: 'Ask her to marry you': Ciara's fiance Russell Wilson gives advice on what to do if dating a woman 'way out of your league' (Daily Mail)