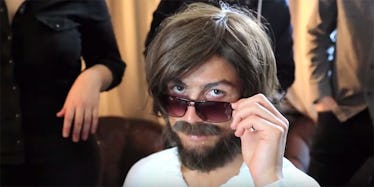 Ronaldo Goes Undercover As An Old Man And Shocks Fans In Madrid (Video)
YouTube
The last time Ronaldo went undercover as a homeless man, he did it in the name of charity.
This time, his motives were more selfish and way more entertaining.
The Real Madrid superstar went undercover recently as an old man and began showing off his skills in the middle of the Spanish capital to the amazement of unwitting bystanders.
In the pantheon of Uncle Drew-like soccer videos, Ronaldo's rendition is a close second. Nonetheless, it was still brilliant.
Check out the video above for Ronaldo's awesome performance in disguise.