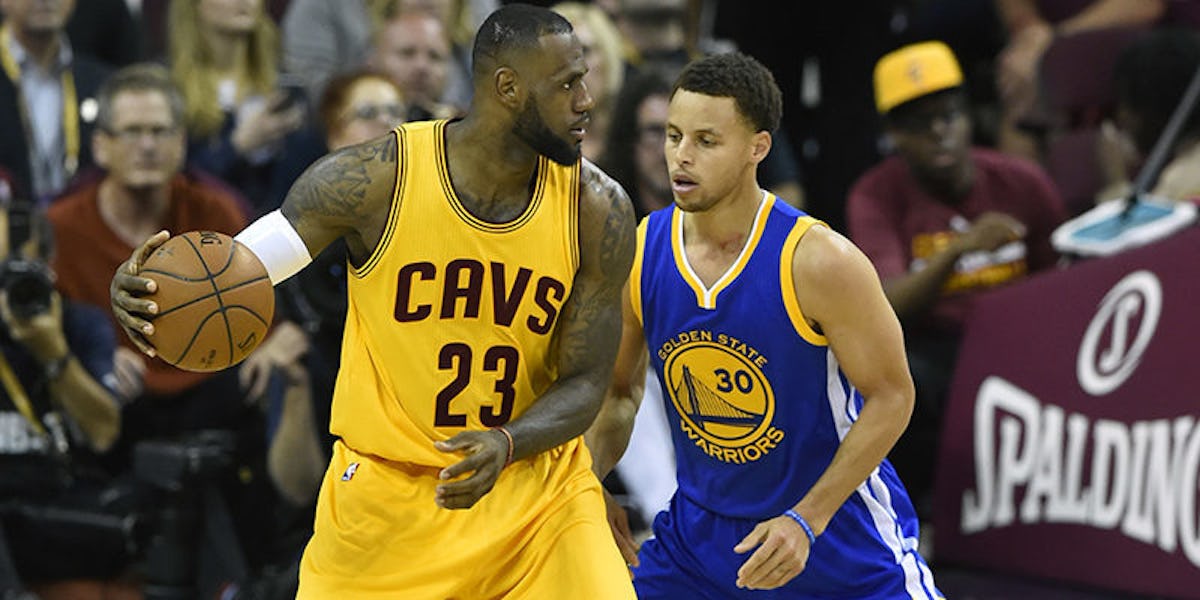 People Are Arguing That Steph Curry Should Star In 'Space Jam' And Not LeBron
David Richard-USA TODAY Sports
Even when it comes to the fictional world of "Space Jam 2," LeBron James just can't escape being compared to Stephen Curry.
News of the"Space Jam" movie starring LeBron James quickly became a trending topic on social media on Monday, prompting a number of conversations about the film.
Among those conversations, a mini-discussion of sorts emerged. The topic: Wouldn't Steph Curry be a much better choice than LeBron?
For some people, it's not even a question.
One of the most cited arguments is that this is no longer LeBron's era, but Curry's.
That argument has actual merit, too, because...
One: Steph Curry is on the verge of what looks to be a second consecutive league MVP award, which supports the idea that this is his "era."
Two: It's almost a unanimous consensus that Steph Curry is more popular with kids. NBA commissioner Adam Silver even told the Washington Post,
I have no doubt that 15 years from now, there will be a generation of players in this league as kids, boys and girls, who fell in love with the game of basketball because they watched the Golden State Warriors and Steph Curry, so I think it's wonderful for the game.
And kids, lest we forget, are ultimately who "Space Jam 2" is going to be for.
Theory: LeBron had to finally commit to do Space Jam 2 before they gave the role to someone else... pic.twitter.com/i7wrTcLQPu — Fanly (@fanly) May 2, 2016
In fairness, though, LeBron is the one who has the acting experience and deal with Warner Bros. through his entertainment company, Spring Hill Productions.
So along with already being an insanely talented ball player and popular athlete in his own right, LeBron takes the edge when it comes to who has more clout in the entertainment sphere.
Still, Curry vs. LeBron, even for "Space Jam 2," is a fun discussion.