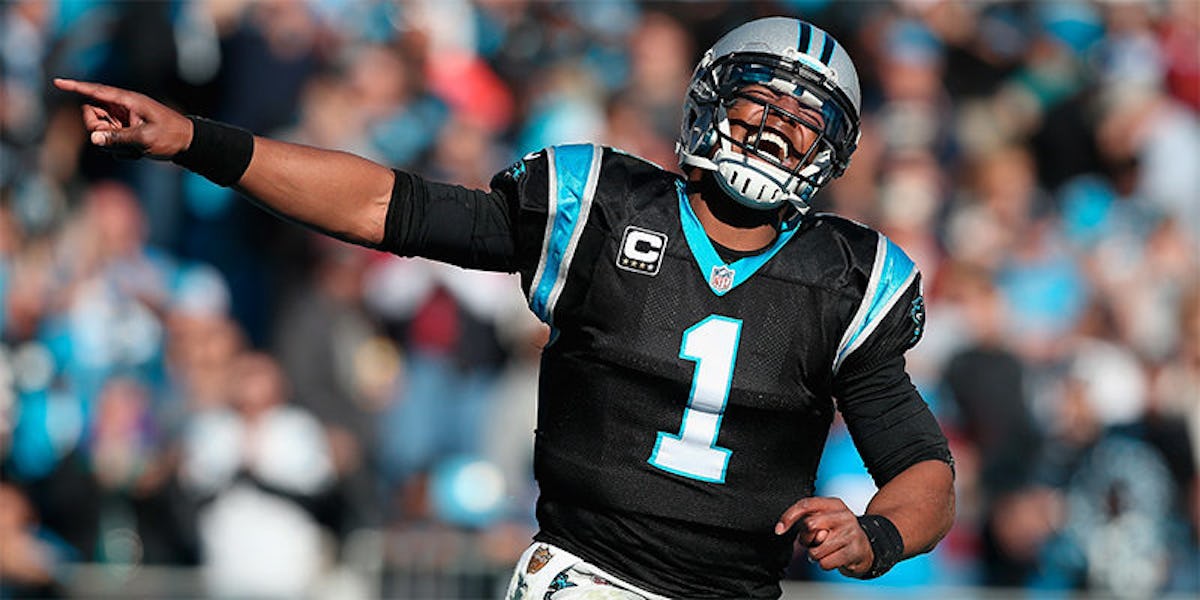 Panthers Fan Hilariously Falls Onto The Field While Celebrating
Getty Images
It takes a special type of fail to interrupt what should have been a flawless celebration of the Carolina Panthers sealing their trip to the Super Bowl, and this fan accomplished it.
After the Panthers returned an interception late in the fourth quarter on Sunday, which essentially clinched their 49-15 NFC Championship game win, one fan just got way too happy, celebrated too hard and ended up falling out of his seat and onto the field.
It was simply hilarious.
He may have embarrassed himself on national TV, but at least this fan can go to sleep knowing his team is headed to the big game in California.
That's certainly more than 30 other fan bases can say on this Sunday night.