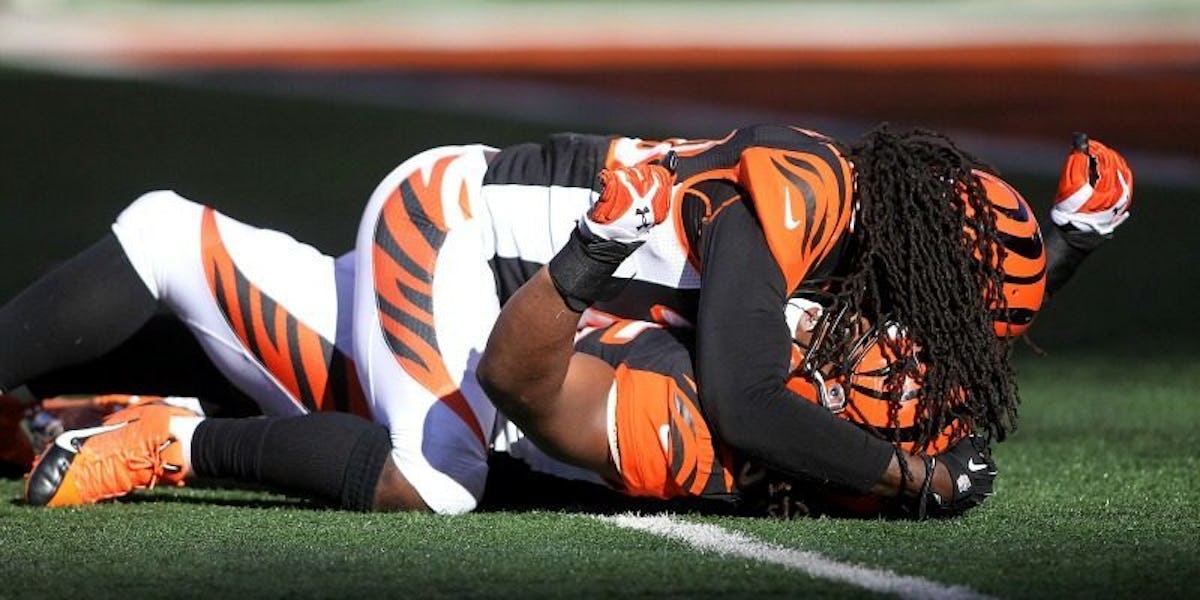 The NFL Aired An Interview With Naked Players In The Background (Video)
Getty Images
In today's NFL of 24-hour news and instant everything, fans want to get as close to the action as humanly possible.
But viewers of the NFL Network definitely got more than they bargained for after tuning into a postgame interview taking place in the Bengals' locker room following their victory against the Bills in Buffalo.
The network's Albert Breer was quick on the scene to interview Cincinnati's Adam "Pacman" Jones, but it's safe to say the folks in the control room didn't plan on showing several butt-naked Bengals in the background of the interview.
Check out Jones and his Bengal teammates like you've never seen them before.
I mean, these dudes do take showers after four-hour games, and the interview is in a locker room, but this is still something fans probably don't want to be exposed to.
Citations: NFL Network Accidentally Broadcasts a Locker Room Filled With Naked Bengals Players (Complex)