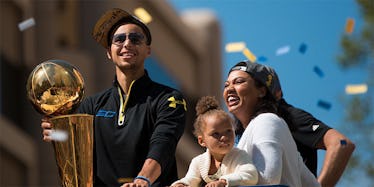 This Inspirational NBA Hype Video Shows Exactly Why Ball Really Is Life
Getty Images
With NBA action set to return in less than a month, it's nearly impossible to not salivate over all the basketball action to soon be back in our lives.
Yeah, the offseason brought us some drama, and the preseason is a good teaser, but there's nothing like the real deal.
The regular season is just weeks away, meaning it's as good a time as any to not only reflect on what happened last season and predict what could happen this season but to also think about what the game means to us.
Simply put: Ball is life. And the NBA's newest hype video, "Anthem," gets that message across as clearly as possible.