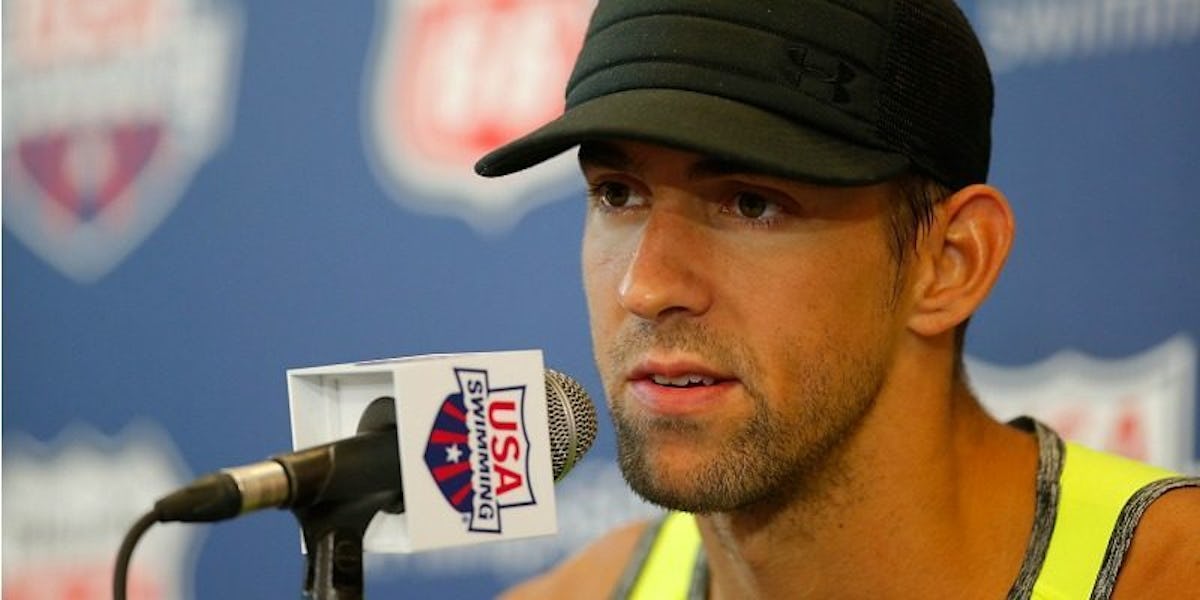 Michael Phelps' Ex Compares His Sex Life To Charlie Sheen's In Epic Rant
Getty Images
Hell hath no fury like a spurned ex-lover, right?
Yesterday, Michael Phelps took to Instagram to announce he and his girlfriend, Nicole Johnson, are going to have a baby boy.
A few hours after Phelps posted his announcement, his intersex ex-girlfriend, Taylor Lianne Chandler, wrote a scathing Facebook post going in on the swimmer.
Chandler expressed how torn up she was when Phelps ended their relationship and how hurt she is now after hearing he's going to have a child with another woman.
In addition to that, she even went so far as to compare Phelps' sex life with that of Charlie Sheen, who recently revealed he is HIV-positive.
Chandler wrote,
Let's just say [Phelps] makes Charlie Sheen look like an amateur! I hope that baby is born free of STD's. He's not the safest when pursuing his extra curricular activities outside the girls he is 'dating.'
Damn. Chandler is clearly in a tough place in her life, but if she wants to avoid the abuse she's taking on social media, she might want to stay away from social media.
Citations: 'He makes Charlie Sheen look like an amateur': Michael Phelps' intersex ex-girlfriend lashes out at swimmer after he reveals his fiancee is pregnant (Daily Mail)