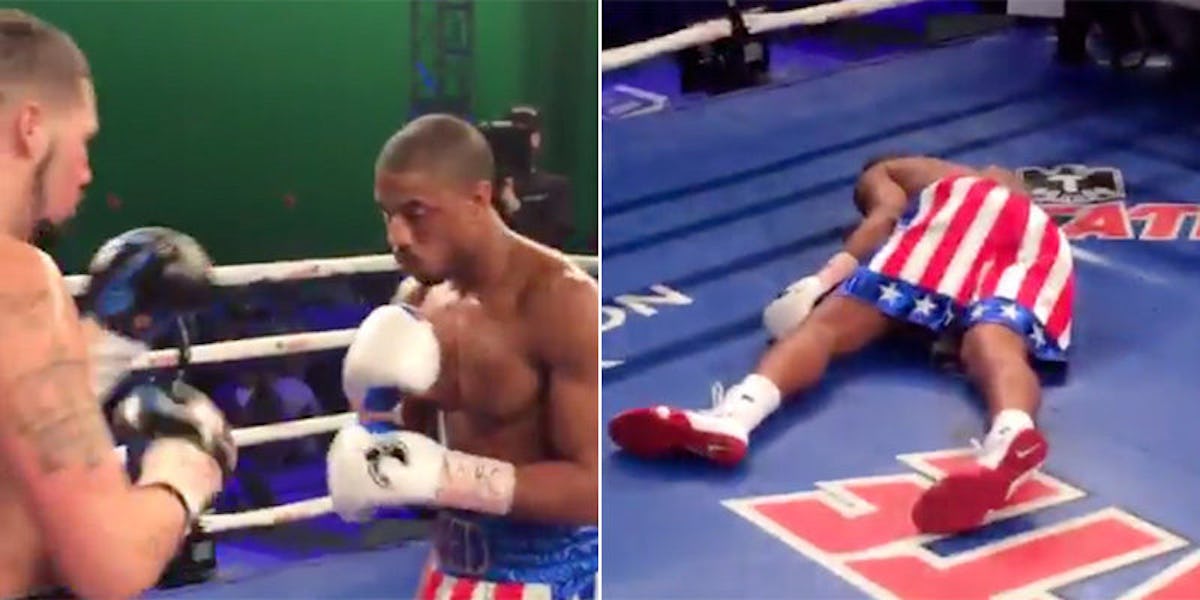 Michael B. Jordan Got Knocked Out In Real Life While Filming 'Creed' (Video)
Twitter
For whatever you think about Michael B. Jordan's performance in "Creed," add a few extra points to that assessment.
Jordan has already been praised for internalizing his character perfectly and working out like crazy to look the part physically, but the man deserves even more compliments for going above and beyond for the "Rocky" spinoff.
Sylvester Stallone showed us how exactly he did that.
Michael B Jordon, "young creed and "getting KO'd for real! But he got up and did it again! That's called guts!! pic.twitter.com/yFo3PVmvhA — Sylvester Stallone (@TheSlyStallone) December 9, 2015
Damn! Special effects are for losers, clearly. Just ask Michael B. Jordan after he wakes up from that knockout.
Now, that's commitment.