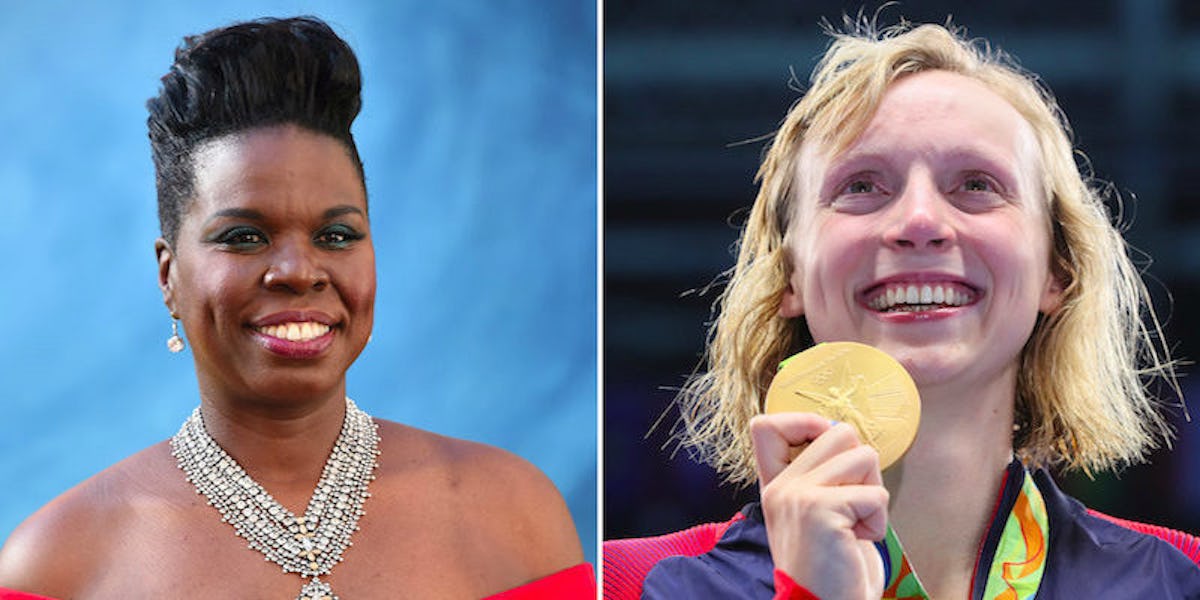 Leslie Jones Met Katie Ledecky And Completely Lost Her The Sh*t
REX/Shutterstock
Leslie, meet Katie. Katie, meet Leslie.
Leslie Jones, possibly the greatest fan of the Olympics ever, met one of the greatest Olympians ever, Katie Ledecky, and understandably lost her sh*t, like we all would.
The actress posted a video of her joyous meeting with the US swimmer via Twitter on Tuesday, and this clip slays all day, I tell you!
Don't worry about embarrassing yourself, Leslie! If there was an Olympic event for covering the Olympics, you'd be the Katie Ledecky of that sport.
Leslie ended the recorded encounter with Ledecky with the phrase "slay all day, USA," which definitely needs to be thrown into the preamble of the Constitution or added to the Pledge of Allegiance.
Get it done, Congress.
Not only did Leslie get a chance to meet the gold medallist Olympian, but she also recorded a selfie message with a person responsible for 50 percent of Katie's genes, Katie Ledecky's mom!
Mary Gen Ledecky recorded a selfie message (I'm guessing for Katie) with Leslie, and the comedian could not contain her jubilation. Sh*t equals lost.
In the video, Leslie asks Katie if she was "swimming around" in her mom's stomach and ends up climbing on Katie's mom, yelling,
Oh my God Ledecky, you are fucking amazing!
Leslie asked a fair question. I mean, when is Katie not swimming. What's that, you say? Oh, no I'm not implying that Katie might be a mermaid. (Psst, I am doing that a little bit.)
Also, Leslie and Katie? Can you please continue your IRL friendship? I want a one-on-one interview in front of Katie's gold medals STAT.
Citations: Watch Leslie Jones Lose Her S**t When She Meets Katie Ledecky (Huffington Post)