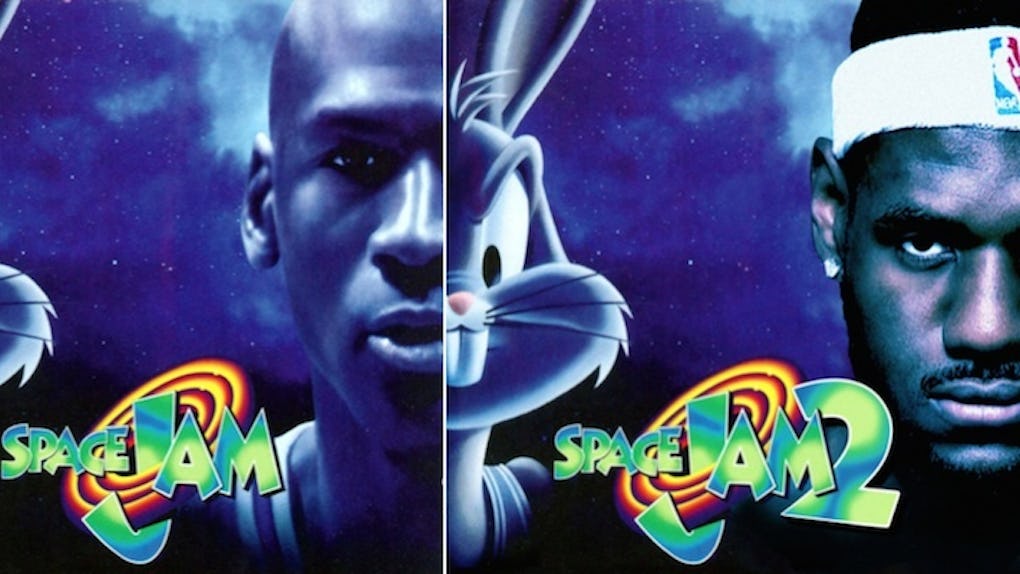 Warner Bros. Family Entertainment
LeBron James Isn't Denying 'Space Jam 2' Could Possibly Be Happening
Recently, LeBron James -- who absolutely killed it in "Trainwreck" -- signed a media partnership deal with Warner Bros.
And the immediate speculation was the two-time NBA champion would star in a "Space Jam" sequel.
The fact that Warner Bros. filed for new "Space Jam" trademarks only ramped up those rumors.
.@KingJames signs with Warner Bros. Warner Bros. filed new trademarks for Space Jam last month. Do the math. Send us your #SpaceJam2Plots! — Sports Illustrated (@SInow) July 22, 2015
Last night, King James facilitated a brief "ask me anything" Q&A session on Twitter, with most of the questions centering around the Cavs' upcoming season.
My fans today is the day, I'll be doing "ask me anything" Q&A at 7pmEst for 15-30 mins. I've missed y'all. Talk soon #StriveForGreatness — LeBron James (@KingJames) July 28, 2015
But, you know it was only a matter of time before someone grilled LeBron about "Space Jam 2."
@KingJames are you doing Space Jam 2?? — Yung JRob (@KingJRob21) July 28, 2015
James, being the impeccable actor he is, played his part to a tee, neither confirming nor denying he and the Looney Tunes will be gracing movie screens nationwide.
@KingJRob21 Maybe.......Guess we'll just have to wait and see. #LooneyToonsRock — LeBron James (@KingJames) July 28, 2015
Why must you play with our emotions, LeBron?
Citations: LeBron James Doesn't Totally Deny The Possibility Of Starring In 'Space Jam 2' (Huffington Post), LeBron Signs TV/Movie Deal With Warner Bros, 'Space Jam 2′ May Happen (Elite Daily)