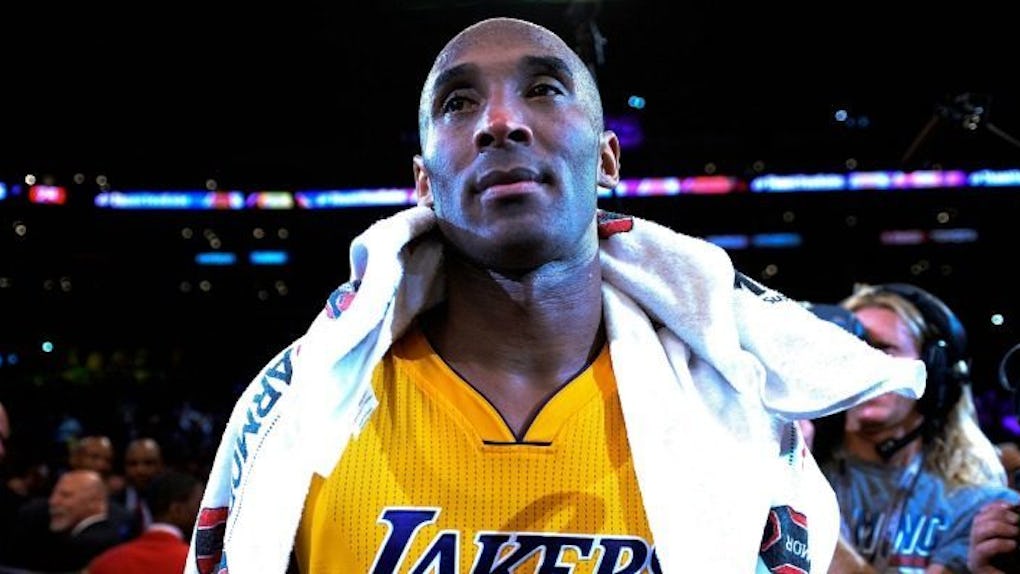 USA TODAY Sports-Robert Hanashiro
Kobe Bryant Got A Retirement Ring From The Lakers That Will Blind You
Wednesday night, Kobe Bryant said "goodbye" to the NBA and Los Angeles in typical Kobe fashion. After dropping 60 points in his final NBA game to lead the Lakers to a comeback win over the Utah Jazz, Bryant came to center court and said,
Mamba out.
The tributes and well wishes from fans, players and seemingly everyone else have been rolling in since, well, before last night, but the team Kobe Bryant played for the last two decades gave him the greatest send off of all.
It appears Kobe was given an unbelievable piece of bling right before he took the court for his final game.
The Lakers didn't make the playoffs this year, but that ring will rival anything this season's NBA champions receive.
#MambaOut.