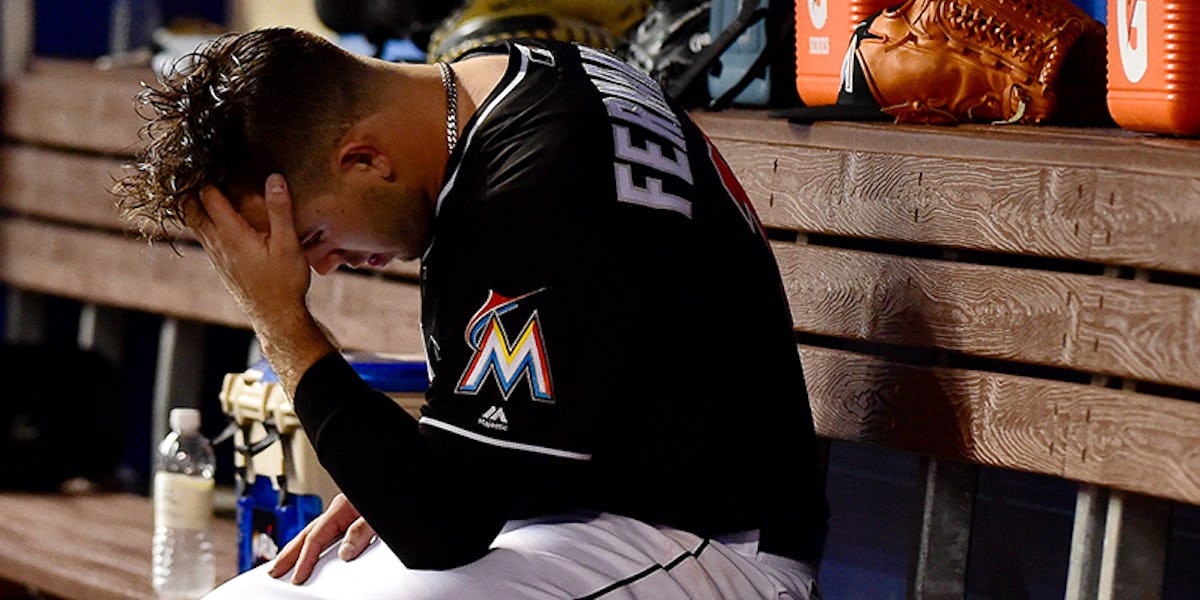 José Fernández Autopsy Reveals He Had Cocaine In System During Fatal Crash
USA Today Sports
José Fernández's autopsy reveals he had alcohol and cocaine in his system when he was fatally killed in a tragic boating accident last month.
According to a newly released toxicology report obtained by the Miami Herald Saturday, the 24-year-old Marlins pitcher had cocaine in his blood and consumed nearly twice the legal limit of alcohol by the time the boat he was on crashed off the coast of Miami's South Beach.
Fernández's blood-alcohol content level was apparently 0.147, while the legal limit is .08.
The report also shows the two men who died alongside Fernández in the tragic accident, 25-year-old Eduardo Rivero and 27-year-old Emilio Jesus Macias, had been drinking as well (though they were not legally drunk).
Similar to Fernández, one of the friends, Rivero, had cocaine in his blood.
The Herald reports it is unclear which of the men was piloting the 32-foot vessel when it crashed crashed.
The Florida Fish & Wildlife Conservation Commission was also investigating the horrible accident.
Fernández was somewhat of a phenom up until the fatal crash. He had been named an All-Star this season, for the second time in his career and seemed destined for baseball greatness.
He was a popular player around the league, and had received many a tribute after his death.
There is a sense the morning of Fernández's death is still shrouded in mystery, a feeling that was only augmented by an eerie exchange between his friends before the boating trip took place.
Last month we reported the texts, which were revealed after the fatal crash occurred, show a conversation in which one of Fernández's friends -- presumably Eduardo Rivero -- is warned to keep a close eye on the star pitcher.
Along with his family and friends, Fernández leaves behind his girlfriend, who is pregnant with his unborn child.
Citations: Marlins star Jose Fernandez was legally drunk, had cocaine in blood when he died, medical examiner says (Miami Herald)