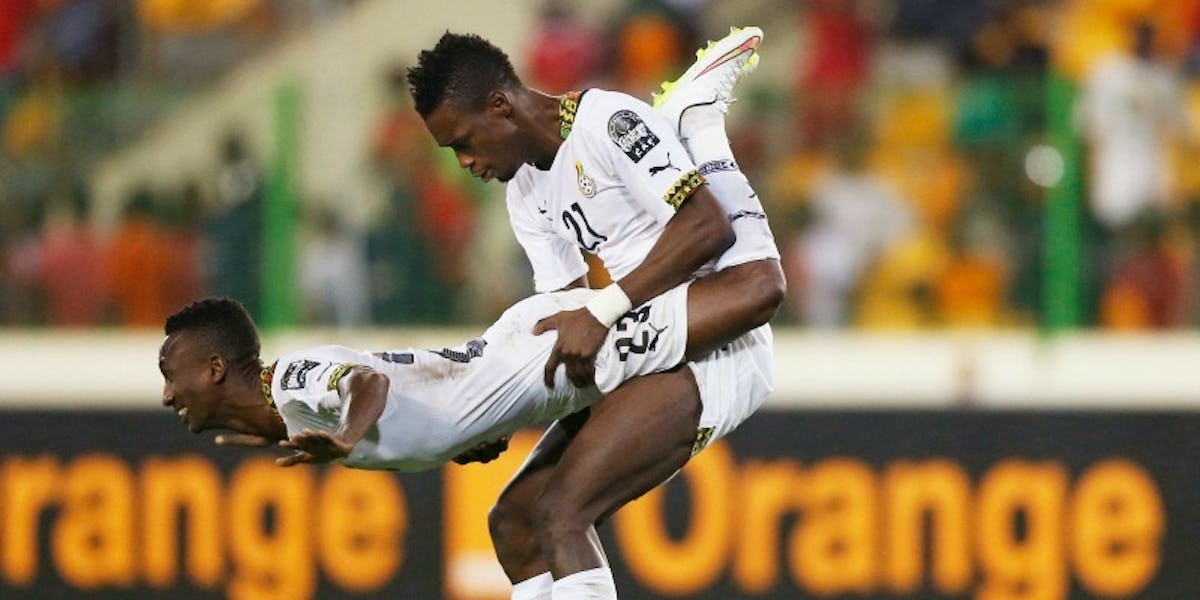 Pro Soccer Coach Says Team Is Failing Because Players Are Having Too Much Sex
REUTERS
Can having too much sex ever be a bad thing?
I mean, what are the side effects of too much sex? Smiling? Bragging to your friends? Being happy? Being tired?
Well, that last symptom is the reason a prominent Ghanaian soccer coach thinks his players aren't performing well. What, you ask?
To put it simply, Malik Jabir, former national team coach and currently a technical advisor for Asante Kotoko in the Premier League, thinks his team isn't performing well because the players are having too much sex.
Malik, my man, are you sure this is why Ghanaian soccer teams are playing poorly? I'm pretty sure most folks perform better when they're not stressed out, and sex, well, definitely relaxes people.
Speaking on his theory for why his players are so tired, Jabir reportedly said,
A lot of today's players cannot play 90 minutes because they get so tired easily. And you know why? Because they don't sleep enough and don't train enough and they engage in too much sex. There are beautiful young girls in Ghana and they won't leave them alone.
Good lord, does Ghana have a too-many-hot-women problem? I had no idea this was an issue currently facing the world.
Don't worry, though, because old Malik isn't against sex in general. He appears to just believe there's a right moment for the occasion.
Speaking on his team's performance and sex, Jabir reportedly stated,
There is time for sex and time for football, but if you mix the two you will never reach the top.
So, get on top and you'll never reach the top? OK, cool, got it.
I could take this opportunity to make a few puns about scoring, goals and keeping it up, but what would be the point?
I wouldn't want to be a member of Jabir's team, though, that's for sure.
Citations: Ghanaian Coach Believes Country Is Failing At Soccer Because Players Fuck Too Much (Deadspin)