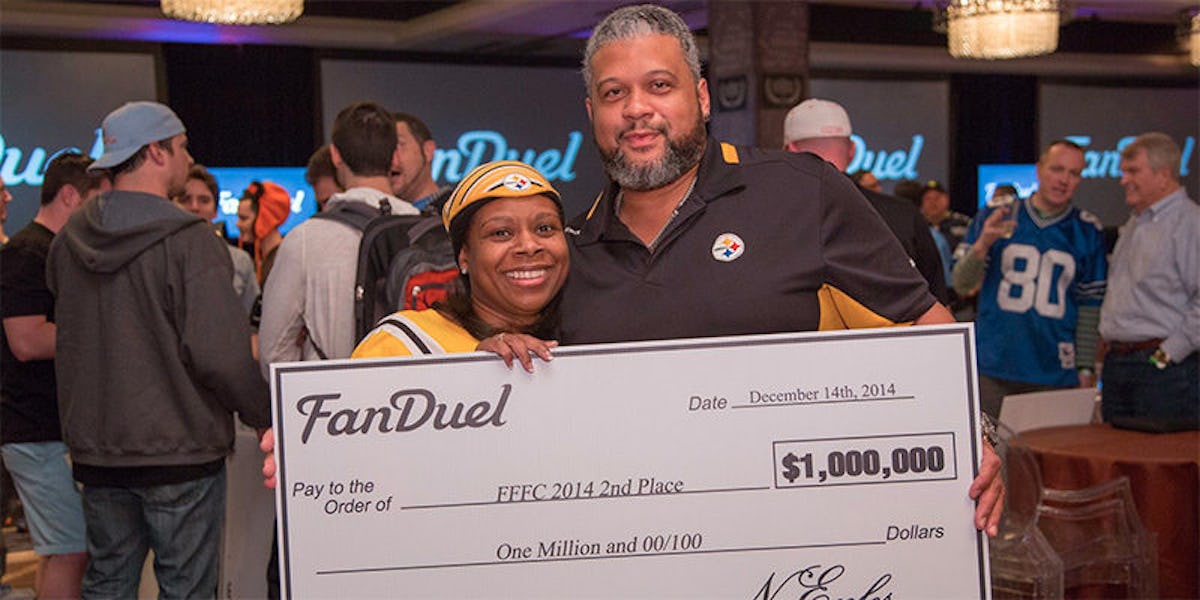 This Fantasy Site Lets You Draft Donald Trump Instead Of Tom Brady (Video)
Facebook/FanDuel
Daily fantasy sites like DraftKings and FanDuel have been all the rage lately, particularly with regards to the NFL.
In fact, I think there's little doubt these sites have contributed to bringing in a whole new fan base for the sport and the league.
And if that's the case, then "PrezDuel" is almost certain to make politics the most popular thing since, well, football.
OK, as you can see in the video above, "PrezDuel" isn't real" -- yet -- but this is one hell of an idea, folks.
What if you could set a daily fantasy lineup of presidential candidates based not on politics, but on how well they pick a fantasy football lineup?
You'd probably have a lot more people talking about the GOP as if it were the NFL.
Let's make America great again!