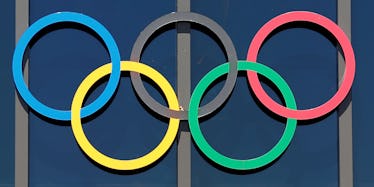 Over 150 Experts Want To Postpone The Rio 2016 Olympics Due To Zika Virus
REUTERS
Over 175 prominent doctors and medical experts lent their backing to an open letter that called for the Rio 2016 Olympics to be moved or postponed in light of the Zika virus.
The note, which was sent to the World Health Organizations's director-general and copied to the International Olympic Committee, strongly suggested the summer Olympic games be moved "in the name of public health" and cited a precedent that supports the experts' view.
The letter, which was authored by four professors, reads,
We make this call despite the widespread fatalism that the Rio 2016 Games are inevitable or 'too big to fail'. History teaches this is wrong: the 1916, 1940, and 1944 Olympic Games were not just postponed or moved, but cancelled. Other sporting events were moved because of disease, as Major League Baseball did for Zika, and the Africa Cup of Nations did for Ebola. FIFA moved the 2003 Women's World Cup from China to the USA because of the SARS epidemic, based on the advice from university-based experts, as many of us are.
In total, there were 177 signatories from around the world, including prominent doctors and experts who supported the writing of the letter.
The letter underlined the experts' stance that holding the Olympics would be "unethical," pointing to a particular concern for the 500,000 foreign tourists who are expected to descend upon Rio de Janeiro, Brazil.
The letter warned, for example, if tourists from less well-off countries returned to their homes with the virus, the "suffering can be great."
The doctors also went on to cite seven new scientific findings they believe should heighten concern.
"This is not something where we can build a wall to prevent." The Zika virus is expected to hit the U.S. soon. https://t.co/8Cez0F351D — AJ+ (@ajplus) May 28, 2016
Still, the World Health Organization rejected the doctors' suggestion on Saturday.
A statement from the WHO read,
Based on current assessment, canceling or changing the location of the 2016 Olympics will not significantly alter the international spread of Zika virus.
The threats posed by Zika, which is spread by infected mosquitos, have been well documented.
Just this week, the US Navy released a memo to provide guidance and info on the disease. The Navy's memo read,
 The virus is also spread by a mother to her fetus during pregnancy, through blood transfusion, and by a man infected with Zika to his partner during sex. Typical symptoms include fever, conjunctivitis, muscle pain, rash, headache, and joint pain. Zika virus infection during pregnancy can cause microcephaly and other birth defects.
The Olympics show, nonetheless, seems set to go on. As of now, the 2016 summer games are still scheduled to begin on August 5.
Citations: Doctors: Postpone or move Olympics due to Zika (CNN), W.H.O. Dismisses Call to Move Olympics Over Zika Virus in Brazil (The New York Times), Open Letter to Dr. Margaret Chan, Director-General, World Health Organization [WHO] (Rio Olympics Later), Navy Medicine Releases Updated Zika Virus Infection Guidance (U.S. Navy Bureau of Medicine and Surgery Public Affairs)