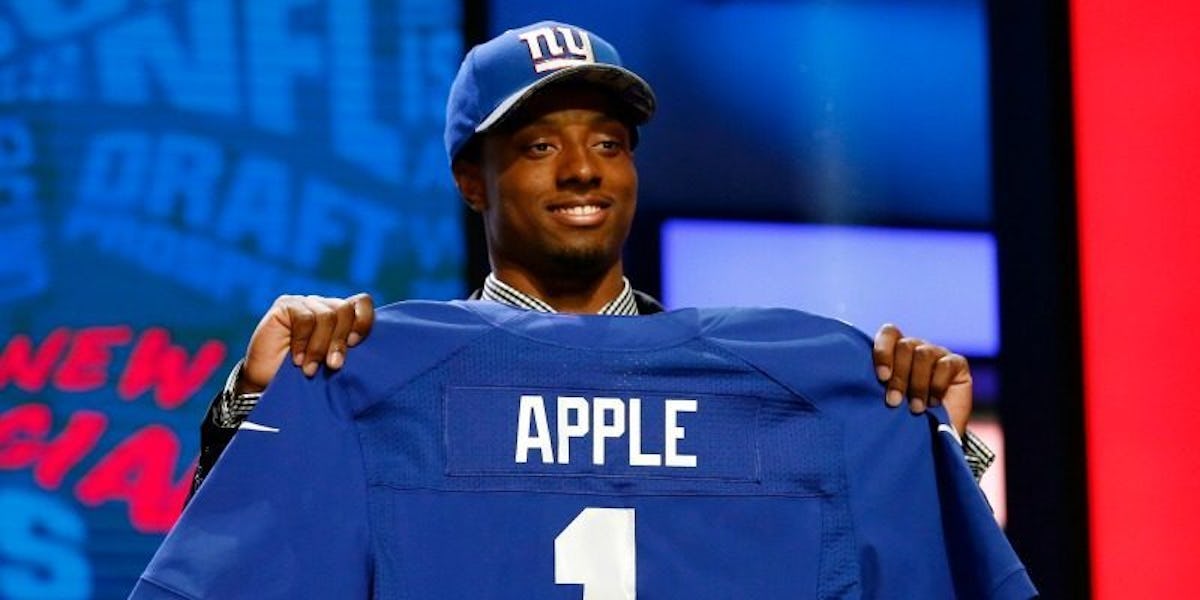 This NFL Rookie's Mom Tweeted A Serious Warning To 'All The Thirsty Girls'
USA TODAY Sports
Thursday night, the New York Giants raised more than a few eyebrows when they selected cornerback Eli Apple with the 10th overall pick in the 2016 NFL Draft.
The former Ohio State University defensive back might be a great future NFL talent, but most draft projections had Apple going no sooner than 20th overall. ESPN's Mel Kiper, Jr. barely had Apple being taken in the first round.
However, following a tweet from Eli Apple's mom, it appears the Giants are at least getting a kid with a good head on his shoulders. Sunday afternoon, Annie Apple indirectly warned any would-be NFL thirsters to stay away from her son.
No word yet if any "thirsty girls" saw Annie Apple's tweet, but it appears her son was definitely paying attention.
Mom never chilling https://t.co/4oGbRZTojb — Eli Apple (@EliApple13) May 1, 2016
Eli Apple is probably a little embarrassed right now, but in all seriousness, if he's able to avoid the pitfalls that can accompany being a wealthy NFL rookie, then he'll undoubtedly be better off in the long run.
Thank your mom later, Eli, and remember mother always knows best.
Citations: "Thirsty" Girls Sliding into Eli Apple's DMs with "Heavy Booty & Cleavage" Pictures (The Big Lead), Eli Apple a stunning selection by Giants with 10th pick in 2016 NFL Draft (NJ.com)